Africa
Boko Haram offers to swap kidnapped girls for prisoners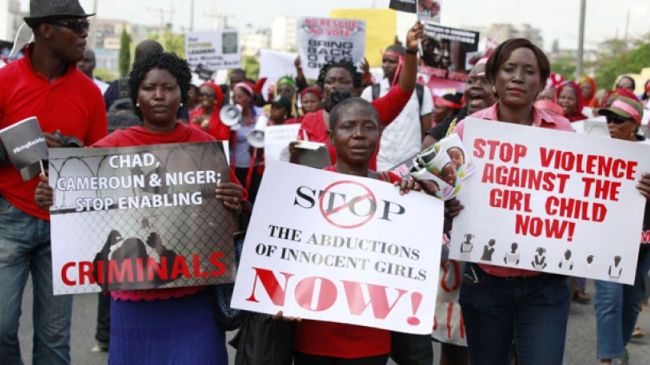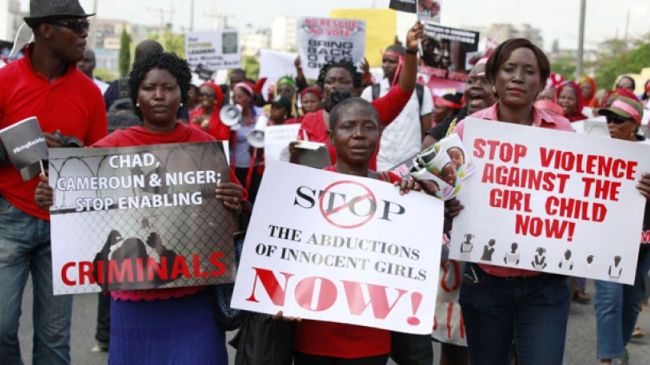 Nigeria's Boko Haram Takfiri militants have released a new video, purportedly showing a group of kidnapped schoolgirls.
The leader of the group also appears in the video saying the girls would only be released if all imprisoned militants are freed.
"We will never release them until after you release our… members," Boko Haram leader, Abubakar Shekau, said in the video obtained by some media outlets.
It was not clear when or where the video was taken.
The Nigerian government has been under intense pressure by many people around the globe, especially the girls' families, to secure their release.
Nigerian President Goodluck Jonathan said on Friday that he believed the girls remained in the country and had not been transferred into neighboring Cameroon.
Meanwhile, Nigeria's Army has dispatched two divisions to find schoolgirls kidnapped last month.
To cooperate with other security agencies, the divisions are positioned in the border regions close to Chad, Cameroon and Niger.
Boko Haram abducted more than 200 girls from their school in Chibok, northern Nigeria, in mid-April and threatened to sell them as slaves in the market.
The group has claimed responsibility for a number of deadly gun and bomb attacks in various parts of Nigeria since 2009.
Several regions of Nigeria have been hit by deadly violence in recent years. Over the past four years, violence in the north of Africa's most populous country has claimed the lives of 3,600 people, including killings by the security forces.