Latin America
Bolivia nabs mining official over death of deputy interior minister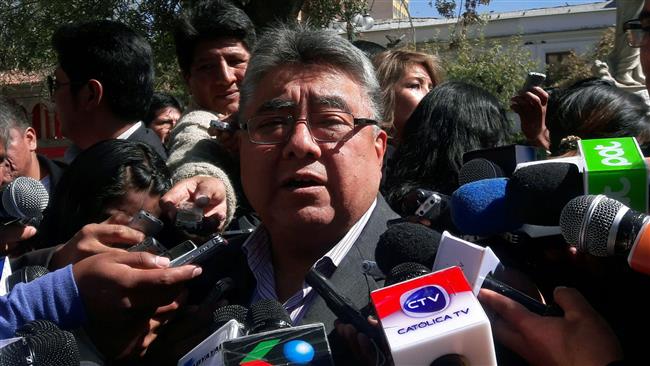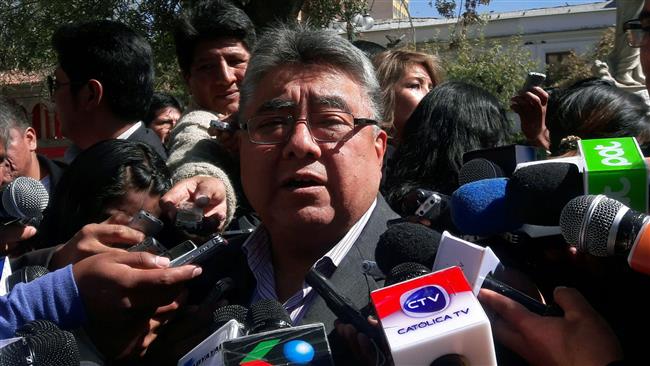 The government in Bolivia has detained a high-profile official in the mining industry over the deadly beating of the country's deputy interior minister.
Carlos Mamani, the president of the National Federation of Mining Cooperatives of Bolivia, was arrested along with two of his deputies and dozens of other miners, 40 in total, for the killing of Deputy Interior Minister Rodolfo Illanes amid a bitter Thursday strike, officials said on Saturday.
Illanes, who had traveled to the town of Panduro, 80 miles (130 kilometers) south of La Paz, to mediate in an industrial dispute over mining laws and dwindling paychecks, took a fatal beating by striking mine workers on Thursday, and a later autopsy revealed that he died from the heavy blows to his brain and thorax.
Last week, striking miners had blocked a highway, which lead to clashes with police, leaving at least two miners dead and 17 police officers injured.
On Friday, the striking miners cleared off their blockade on the highway in Panduro and returned to their camps.
A funeral Mass was held for Illanes in La Paz.
On Saturday afternoon, Mamani and two other federation officials had been charged by the Public Ministry with involvement in Illanes' death.
Mamani is one of the "Los 33" miners, who were trapped 700 meters (2,300 feet) underground in a Chilean mine in 2010 and survived a record 69 days underground before their rescue in the internationally-covered 2010 Copiapo mining accident, also known then as the "Chilean mining accident."
He was an expat back then and is now a leading figure among Bolivia's miners, who work in cooperatives producing primarily zinc, tin, silver and gold.