General
Bolivia's Morales gives houses to newlyweds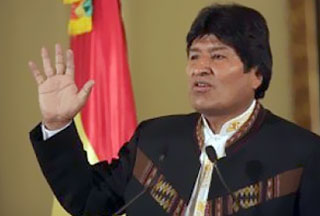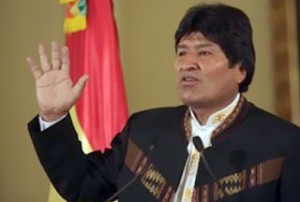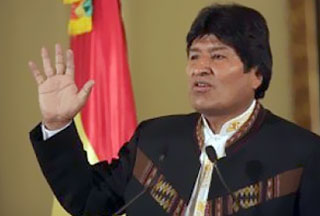 Bolivian President Evo Morales says that his government will give a house to each newly married couple in his country.
"To every couple who marries, the state has to give them a house. That will be our program and the government is obliged to meet this demand," Morales told La Razon newspaper on Sunday.
At a public event in the town of Villa Tunari in central Bolivia and ahead of Bolivia's presidential elections in December, Morales reminded voters of the social policies his government has undertaken since he took office in January 2006.
The policies include bonuses for school age children, for Bolivians over the age of 60 and for pregnant women.
In 2005, the National Institute of Statistics estimated that 22,000 couples marry in Bolivia each year, AFP reported.
The government has already sent house construction and home sales soaring by providing low interest rates along with 20-year loans for up to 15,000 dollars.