Pakistan
Bomb attack kills 10, injures 17 in Pakistan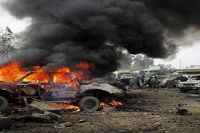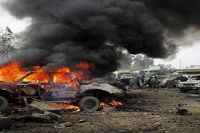 At least ten people have been killed in a bomb explosion near the Pakistani army headquarters in the city of Rawalpindi.
According to Press TV, police officials said on Monday that a bomber carried out the attack in a crowded market in the garrison city that also left 17 people wounded.
The attack comes a day after a bomb attack killed 20 Pakistani soldiers in the city of Bannu in North Waziristan.
The Pakistani Taliban claimed responsibility for the bombing in Bannu.
Taliban militants in Pakistan have threatened a new wave of attacks against the government after naming their new chief.
Mullah Fazlullah, the new chief of the Pakistani Taliban, is known for his fierce rejection of talks with Islamabad. The militant group has also said that it will target army and government installations in the Punjab Province.
Thousands of people have lost their lives in bombings and other militant attacks in Pakistan since 2001, when Islamabad entered an alliance with Washington in the so-called war on terror.
The Pakistani government has said that it will use military action as a last resort to address the issues of extremism and militancy in the country.