Africa
Bomb attack kills several soccer fans in Nigeria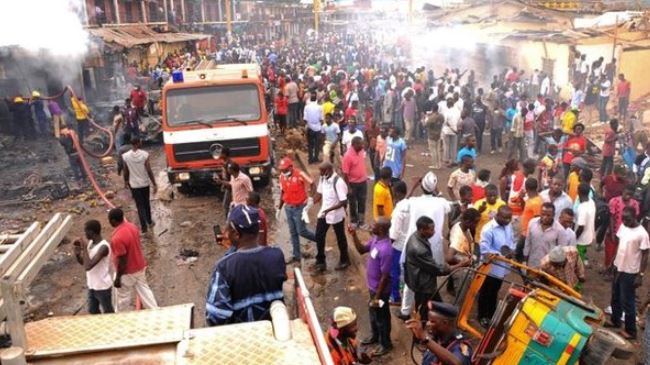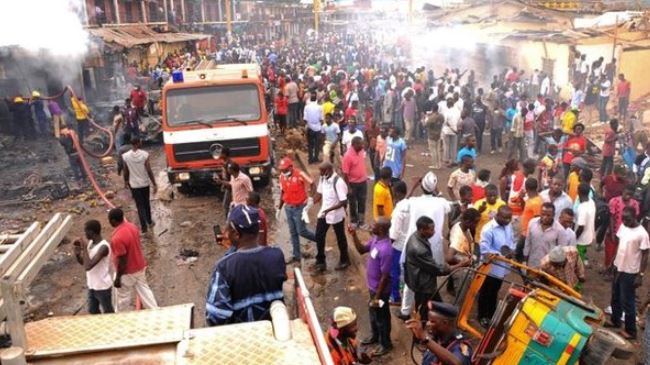 A bomb attack has killed several people at a center televising a World Cup soccer match in Nigeria's northern Yobe State.
Witnesses and medics said an individual on a tri-cycle taxi detonated his explosive Tuesday evening during the screening of the Brazil-Mexico match at the center in Damaturu town, causing many casualties.
"The military and police trucks that brought them in have made four return trips so far ferrying them in. Every single truck was full of the injured. And all of them are young men or children," said a hospital worker quoted in a report by the BBC.
The worker further stated that the injuries inflicted on the people caught up in the blast were "horrific" and that troops were prioritizing, bringing in the injured for treatment before returning to the scene of the blast to collect bodies of those killed.
Open-air viewing centers of televised soccer matches are popular across Nigeria.
Nigerian authorities, however, have warned residents in some states to avoid public screenings of the World Cup, fearing attacks by armed militants. Authorities in the country's northeastern state of Adamawa ordered all venues planning to show live coverage of World Cup matches to close on Thursday, saying they had received intelligence of planned bomb attacks.
The states of Borno, Yobe and Adamawa have been under a state of emergency since May 2013.
At least 2,000 people have been killed in northeast Nigeria since Takfiri militant group Boko Haram launched a militancy in the African country in 2009.
The militants have frequently targeted soccer viewing centers in the past. Two bombings in recent weeks killed at least 40 people in two northern cities.
The Takfiri militants also triggered a global outrage in April when they abducted over 250 schoolgirls.