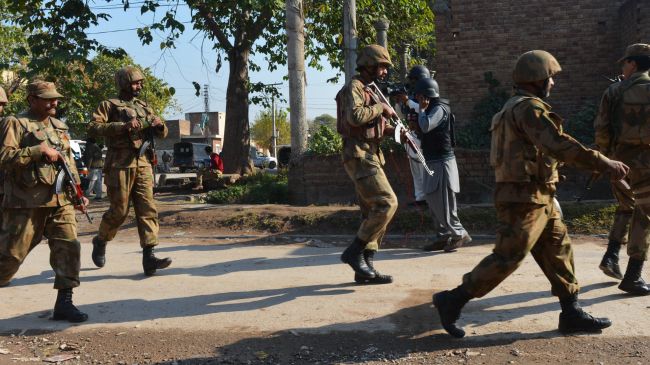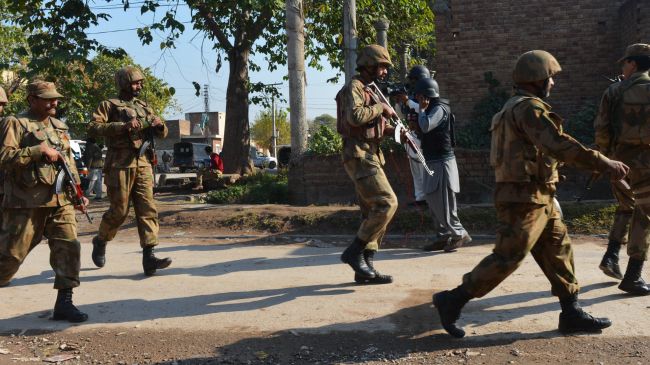 A powerful roadside bomb blast has struck an army patrol in the troubled northwestern Pakistan, killing at least two soldiers, official sources say.
Roohullah Bangash, a senior Pakistani official, said on Friday that the soldiers were killed after an improvised explosive device (IED) ripped through a military vehicle on the outskirts of Peshawar.
Local media say security forces have cordoned off the area and launched a house-to-house search for those involved in the attack.
Peshawar, the capital of Pakistan's volatile northwestern province of Khyber Pakhtunkhwa, has experienced a fresh spate of violence and militancy over the past few months.
No group has yet claimed responsibility for the deadly explosion. However, Pakistani officials usually blame such assaults on the Taliban militants.
The latest attack comes as Pakistani military units have been conducting military operations to eliminate terrorists in the North Waziristan tribal region since June, but the spillover of the militancy from neighboring Afghanistan has so far hampered the efforts.
Taliban militants have fled their strongholds in North Waziristan and taken refuge in Khyber region, prompting the Pakistani army to expand its campaign to Khyber in October.
Thousands of Pakistanis have lost their lives in bombings and other militant attacks since 2001, when Pakistan joined an alliance with the United States in the so-called war on terror.
Since late 2009, there has been a surge in militant attacks in Pakistan and thousands more have been displaced by the wave of violence and militancy sweeping across the country.