Africa
Bomb Blast in Nigeria Capital Kills 21, Wounds 17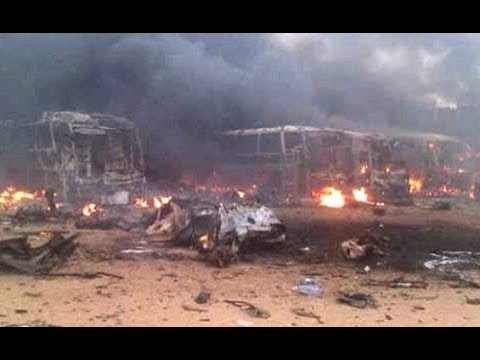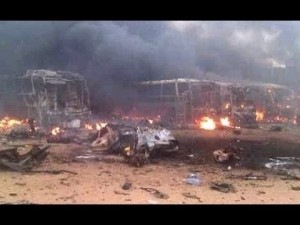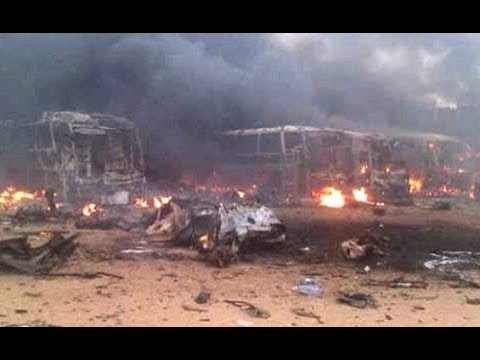 Nigerian authorities have arrested one suspect, and killed another, after a bomb claimed 21 lives in a shopping centre in the capital Abuja, a city gripped by fear of attacks by Boko Haram extremists.
Wednesday's blast shook the Emab Plaza at 4:00 pm (1500 GMT), the National Emergency Management Agency (NEMA) said, as shoppers were buying groceries ahead of the country's World Cup match against Argentina, which kicked-off an hour later.
"The casualty figure for now is 21 persons dead, 17 injured," national police spokesman Frank Mba said, adding that a suspect had been arrested.
Later the National Information Centre said a second suspect had been shot dead by troops as he tried to escape on a motorbike.
Senior government spokesman Mike Omeri confirmed that the blast was the result of "a bomb attack".
Rescue teams were deployed to the scene and evacuated the victims from the area, NEMA spokesman Manzo Ezekiel told AFP.
"The explosion struck at peak business time," he said, adding that the area was busy at the time of the blast and that 40 cars had been destroyed.
The blast, at the entrance to the mall, was powerful enough to blow out windows in buildings on the opposite side of the street, an AFP correspondent on the scene in the immediate aftermath said.
The area, sandwiched between two other shopping centers and one of the busiest in central Abuja, was littered with the burnt out wreckages of cars and soaked in pools of congealed blood.
Rescue workers could be seen picking through what appeared to be the scorched body parts of victims.
An employee of the nearby Newcastle Hotel in the Wuse II area of the city, who did not want to be named, said she clearly heard the explosion.
Soldiers and police cordoned off the scene of the blast and firefighters were at the location, as thick smoke billowed into the sky, an AFP reporter said.
A soldier close to the scene but who demanded anonymity told reporters that two suspects who tried to flee the scene were caught.
One of them who was shot by soldiers as he was fleeing later died from his injuries.
Source: AFP