Egypt
Bomb blast leaves 8 wounded in restive Sinai Peninsula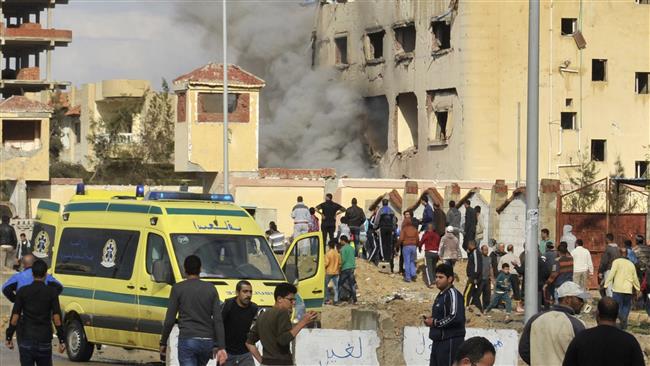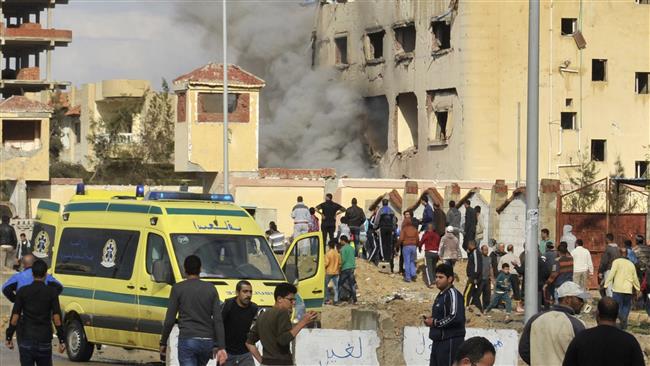 Egyptian security and medical authorities say at least eight people, including three policemen, sustained injuries when a bomb explosion ripped through the country's conflict-ridden Sinai Peninsula.
The officials said the bombing targeted two buildings that housed a number of police officers in the city of el-Arish, situated 344 kilometers (214 miles) northeast of the capital, Cairo.
Health Ministry spokesman Hossam Abdel Ghaffar said some of the injured are in critical condition in hospital.
The development came a day after Egyptian security forces carried out a clean-up operation in the town of Sheikh Zuweid, located about 334 kilometers (214 miles) northeast of Cairo, killing five Takfiri militants and arresting 13 others.
The Egyptian military views the Sinai Peninsula a sanctuary for extremists, who use the volatile region as safe haven.
Gunmen have intensified terrorist attacks in Sinai ever since Mohamed Morsi, Egypt's first democratically-elected president, was toppled in a military coup led by Abdel Fattah el-Sisi, Egypt's current president and the then army commander, in July 2013.
Velayat Sinai terrorists, previously known as Ansar Bait al-Maqdis, have claimed responsibility for most of the attacks in the Sinai Peninsula. Last November, the group pledged allegiance to the ISIL terrorist group, which is wreaking havoc primarily in Iraq and neighboring Syria.