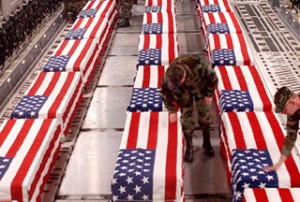 A bomb explosion has killed two NATO soldiers in southern Afghanistan, the alliance said Monday without releasing the nationality of the troopers.
NATO said that neither of the fatalities was related to Operation Moshtarak (together), which is allegedly the biggest offensive against the Taliban since the 2001 US-led invasion, involving foreign and Afghan forces — hence the name.
More than 15,000 troops mainly form the US military have been involved in Operation Moshtarak in the southern province of Helmand.
NATO earlier announced the deaths of four other soldiers. Three of them were killed in Operation Moshtarak.
The other one was slain by an improvised explosive device elsewhere in the south of the country.
At least 93 foreign soldiers have been killed in Afghanistan since the beginning of this year.
Over a dozen fatalities have happened as a direct result of Operation Moshtarak, which aims to eradicate militants in the Marjah and Nad Ali districts of Helmand province.