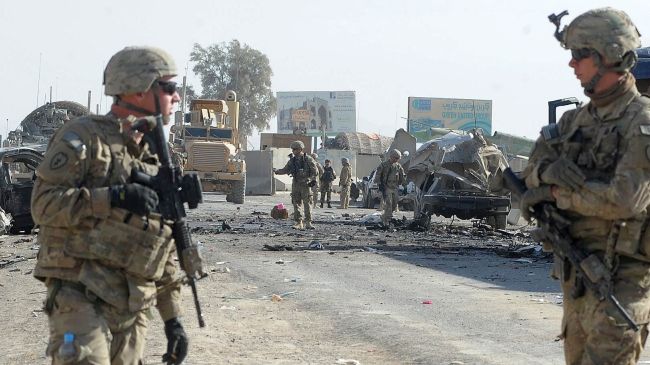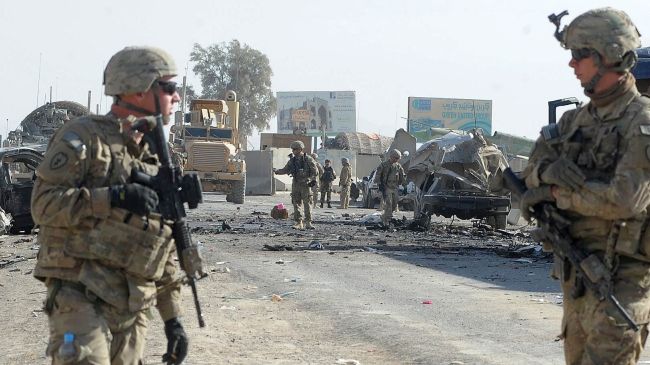 Five US soldiers have been killed in a bomb blast that hit a convoy of vehicles transporting foreign forces in the Afghan capital, Kabul, Press TV reports.
Afghan police sources said the powerful explosion took place in the industrial zone of the city at around 8:00 a.m. local time (0330 GMT) on Thursday.
Dozens of other people were also injured in the strong blast, which shook the surrounding buildings, breaking windows and causing panic in the area.
Meanwhile, at least two people died and six others sustained injuries in two bomb explosions in the southern province of Paktika on Thursday.
On March 9, nine people died in a bomb attack carried out outside the Afghan Defense Ministry building during a visit by US Defense Secretary Chuck Hagel to Kabul.
The Taliban militant group has claimed responsibility for most of the bomb attacks in the country over the past few months.
On May 14, four US-led soldiers were killed and several others wounded when an improvised explosive device (IED) ripped through the soldiers' vehicle in the southern province of Kandahar.
The United States and its allies invaded Afghanistan as part of Washington's so-called war on terror. The offensive removed the Taliban from power, but the country is still gripped by insecurity.