Afghanistan
Asia-Pacific
Bomb kills 10 members of same family in southeast Afghanistan
Ten members of the same family have been killed after their vehicle struck a roadside bomb in Afghanistan's southeastern province of Khost.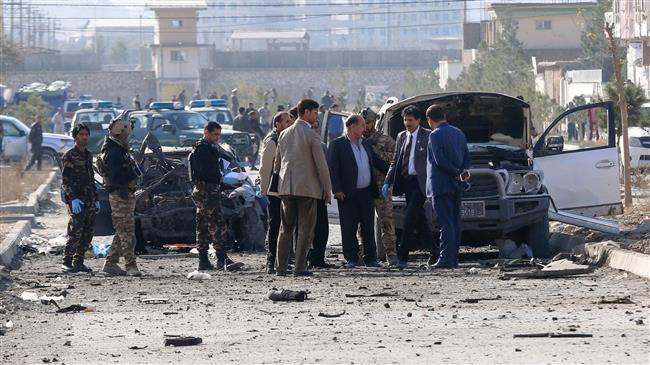 Local and national officials said a blast took place when a large station wagon-type vehicle that was carrying the ten people detonated a roadside bomb in Khost on Tuesday.
They were on their way to a funeral in eastern Afghanistan, according to the officials.
"The casualties include five men, two women and three children all from one family," Talib Mangal, a spokesman for Khost's governor, told AFP, adding "They were traveling to Logar province to attend a funeral."
Provincial police spokesman Adil Haidar confirmed the news, while Interior Ministry spokesman Nasrat Rahimi said the roadside bomb was planted by the Taliban militant group.
The Taliban has yet to comment on the attack.
In a similar incident on Friday, at least 10 people, including four women and a child, lost their lives when a roadside bomb exploded in the eastern province of Ghazni.
Roadside bomb blast kills 10 people in Afghanistan's Ghazni: OfficialsThe explosion occurred in the volatile district of Jaghatu on Friday evening.
The attacks take place while the US and the Taliban are engaged in on-off talks aimed to end America's longest war.
The US invaded Afghanistan in October 2001 and overthrew a Taliban regime in power at the time. But US forces have remained bogged down there through the presidencies of George W. Bush, Barack Obama, and now Donald Trump.
Some 18 years on, Washington is seeking a truce with the militants, who still control large swathes of territory.