Afghanistan
Asia-Pacific
Bomb kills 34 civilians in Afghanistan
A roadside bomb in Afghanistan has killed at least 34 people and wounded 10 others, with the casualties being mostly women and children.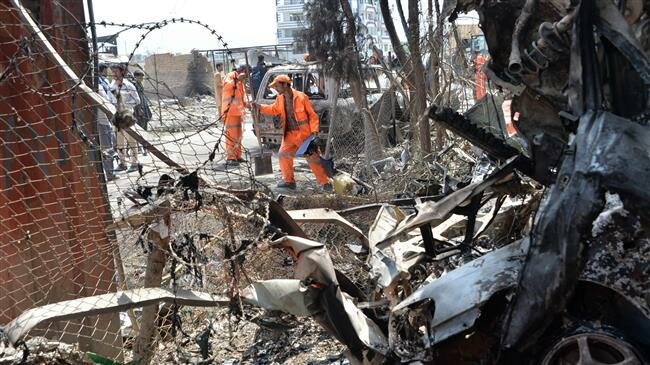 A passenger bus traveling on the Kandahar-Herat highway hit the roadside bomb, according to an official in Farah Province, Muhibullah Muhib.
Muhib said all the passengers aboard the bus had been civilians, most of them women and children.
No one has yet claimed responsibility for the attack. The Taliban, however, often conduct such roadside bomb attacks.
Farooq Barakzai, a spokesman for Farah's governor, said the toll could rise.
Afghanistan continues to be gripped by violence even as the Taliban are negotiating with the United States government about a potential end to the war and militancy that began when America and its allies invaded Afghanistan 18 years ago.
Just on Tuesday, the United Nations (UN) said civilians were being killed and wounded at a "shocking" level in Afghanistan. It said that at least 3,812 Afghan civilians had been killed or injured in the first half of 2019 in the war in Afghanistan. Child casualties represented almost one-third of the overall total of civilian casualties.
At least 20 dead as Ghani's running mate escapes attack a deadly blast leaves 20 people dead and 50 injured in Afghanistan's capital, Kabul.
Violence has already risen since the launch this week of official campaigning in Afghanistan's presidential election, set for September 28.
The development comes amid a months-long, US-led push to forge a "peace" deal with the Taliban.
The Afghan government is left out of the talks between the Taliban and the US. The Taliban say they don't recognize the Kabul government and that they will not hold talks with it unless all foreign forces exit the country.
Some 20,000 foreign troops, mostly Americans, are stationed in Afghanistan.
The US had spearheaded the invasion of Afghanistan to eliminate the Taliban.