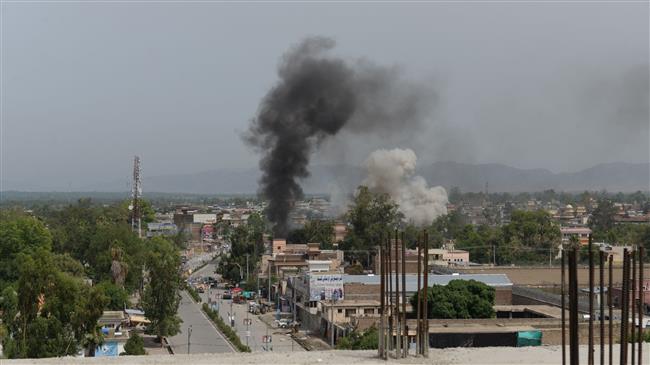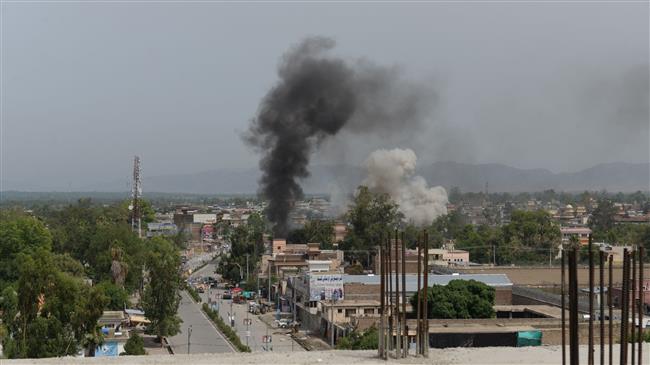 A bombing has left 16 people dead and more than three dozen others injured in the southern Afghan city of Kandahar, officials said.
The blast, caused by a bomb planted on a minibus, occurred at a security checkpoint near one of the city's main markets on Tuesday, sending a huge cloud of dust and smoke into the air.
Nematullah Barak, the head of Mirwais Hospital in Kandahar, initially gave a death toll of six. He said that more than 30 others had so far been wounded, including several children.
Officials later said the death toll had risen to 16 as more casualties arrived.
A statement from the Afghan intelligence service said the minibus, packed with explosives, had been discovered in a large open yard of mechanics workshops but the bomb blew up before it could be defused.
There was no immediate claim of responsibility.
Hundreds of people have been killed or wounded in militant bomb attacks since the beginning of the year, many in the capital, Kabul; but provincial cities have also been hit, including Kandahar, the capital of a province of the same name.
Kandahar Province, on the border with Pakistan, is a stronghold of Taliban militants and a major center of opium cultivation.
The Daesh terrorist group is another terrorist group present in Afghanistan.
Militant groups have put the Afghan government under pressure on multiple fronts this year as it prepares to hold long-delayed legislative elections.