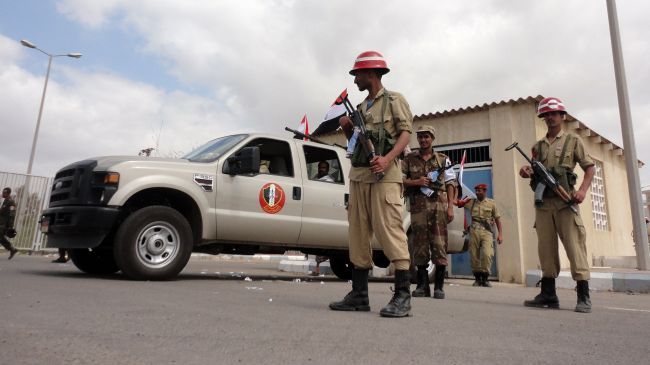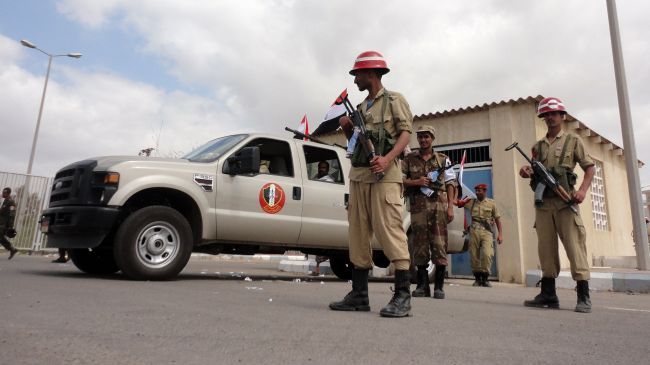 Yemeni military and security officials say a car bombing has targeted the military intelligence department in the southern port city of Aden, killing at least one person.
The local authorities said the parked car was detonated by remote control outside the gate to the security building in the Sabr area, situated 520 kilometers (323 miles) south of the capital Sana'a, on Tuesday.
The force of the explosion badly damaged the facade of the two-story building while several nearby buildings also sustained minor damage.
Medics said at least 13 people, both passers-by outside and troops inside the building, were wounded.
There was no immediate claim of responsibility, but suspicion quickly fell on the terrorist and militant group, al-Qaeda, which remains active in southern and eastern Yemen despite several military campaigns to defeat it.
Yemen has been facing a surge of deadly terrorist attacks, mostly targeting security forces, in recent months.
Ten Yemeni soldiers were also killed on January 16, when militants launched coordinated attacks on army positions in the central province of al-Bayda.
Later in the month, al-Qaeda militants killed 35 Yemeni soldiers in an attack in the southeastern province of Hadhramaut.
More than 50 people, including foreigners, lost their lives in an incident in December 2013 where militants stormed the Yemeni Defense Ministry headquarters in Sana'a.