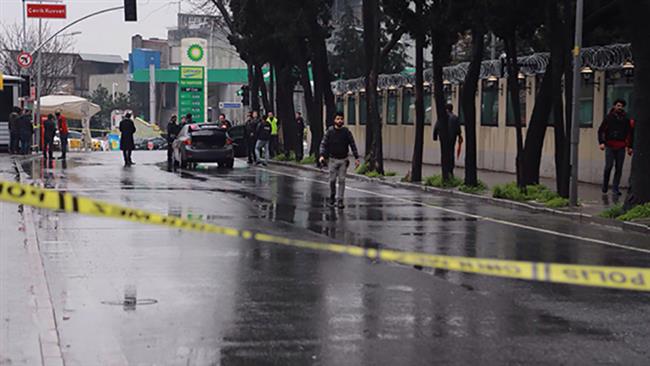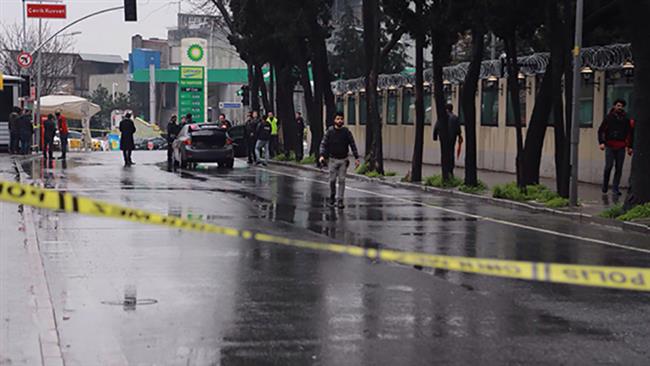 Militants have staged a gun and grenade attack on a police station in a suburb of the Turkish city of Istanbul, before being killed by security forces.
Two unknown attackers, reportedly females, got off a vehicle and fired shots and hurled grenades at a police bus as it was entering the police station in the Bayrampasa district of Turkey's biggest city on Thursday.
One police officer was wounded in the arm.
Police returned fire at the militants, injuring one of them. They later escaped to a nearby building, where they were holed up and ultimately killed by security forces amassing at the site.
Violence has increased in Turkey, where the government has recently been engaged in an intensified crackdown on the country's Kurdish population in the southeast. Turkey has also been carrying out airstrikes against Kurdish positions in Iraq, and Turkish artillery fire has also been hitting Kurds inside Syria.
On Wednesday, violence erupted in the town of Diyarbakir in Turkey's southeast when demonstrators took to the streets to demand an end to a crippling curfew imposed on the area.
Police used water cannon and tear gas to stop protesters marching toward the Sur district to demand an end to its lockdown.
The lockdown has been in place since December 2, 2015 in a government bid to root out suspected militants of the Kurdistan Workers' Party (PKK) in the area.