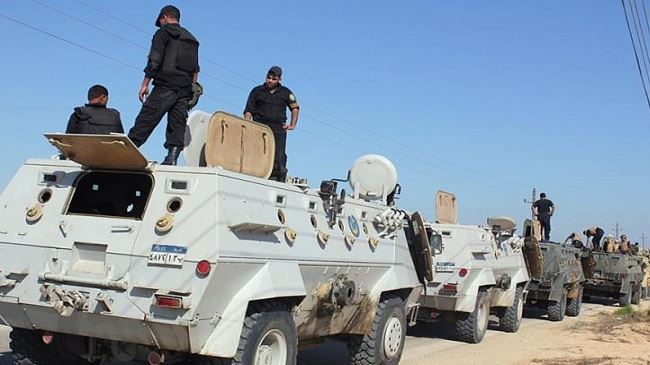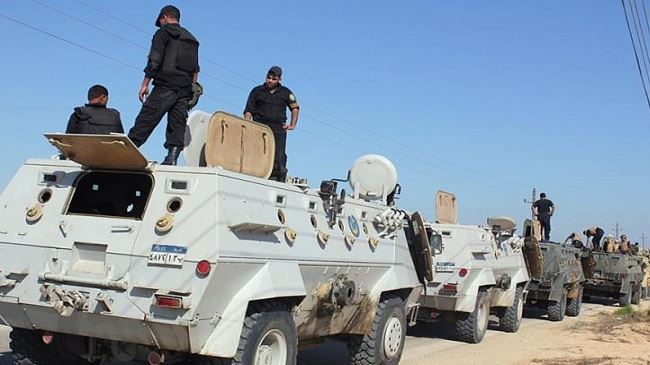 Seven Egyptian army troopers have lost their lives and six other were critically injured when an explosion ripped through their car in the Sinai Peninsula of the North African country.
Military officials, speaking on condition of anonymity, said the bombing struck the army vehicle on Sunday as it was traveling in the south of el-Arish city, situated 344 kilometers (214 miles) northeast of the capital, Cairo, and heading to a natural gas pumping station in search of suspected local militants.
The officials added that two officers were among the slain army troopers. No group has claimed responsibility for the attack yet.
Last week, Egyptian armed forces killed a senior militant commander, identified as Shahtah Farhan al-Maatqa, during an operation in the town of Rafah on the border with the Gaza Strip.
He "had been involved in attacks that targeted the armed forces and the police" in the Sinai Peninsula, the Egyptian army said in a statement.
Sinai Peninsula has long been considered as a safe haven for gunmen who use the region as a base for their acts of terror.
Since the ouster of former Egyptian president, Mohamed Morsi, on July 3 last year, gunmen have launched almost daily attacks on the peninsula, killing members of security forces.