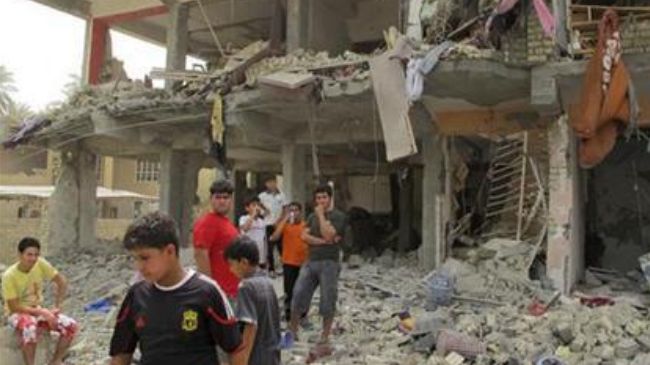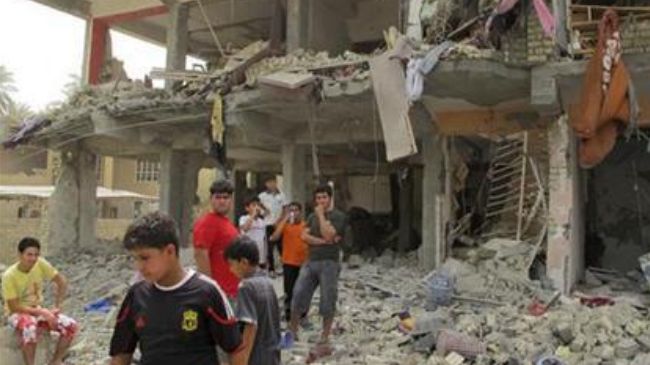 At least 13 people have been killed and over 50 others injured in several attacks across Iraq.
In the city of Balad, 80 kilometers north of Baghdad, two explosive-laden motorcycles were detonated simultaneously in two markets, followed by another bomb attack near a police station late on Friday, AFP quoted police as saying.
Seven people died and 50 others were injured in the three bombings.
On the same day, gunmen opened fire at a checkpoint in the city of Khan Bani Sa'ad, about 30 kilometers northeast of the Iraqi capital, killing four people and injuring four others.
Earlier in the day, a roadside bomb killed one Iraqi soldier and injured another soldier on an army patrol in Baquba, about 50 kilometers northeast of the capital, and gunmen attacked a civilian car north of Baghdad, killing the driver.
The incidents are the latest in a string of attacks that have left more than 200 people dead across the country this month.
On Thursday, 23 people were killed and more than 100 others were injured in several attacks across Iraq.
June 13 was the deadliest day of the month, when a series of attacks by al-Qaeda terrorists killed over 70 people in the country.
Violence has increased in Iraq since December 2011, when an arrest warrant was issued for fugitive Vice President Tariq al-Hashemi, who has been charged with running a death squad targeting Iraqi officials and Shia Muslims.