Iran
Border Guards Seize over 2.5 Tons of Narcotics in Southeastern Iran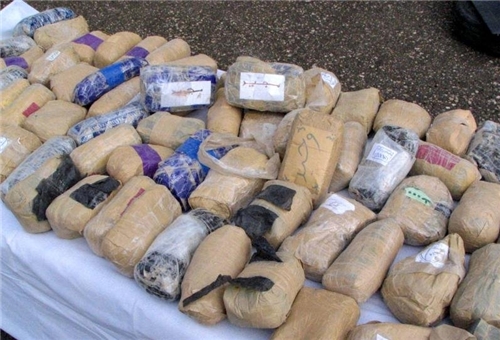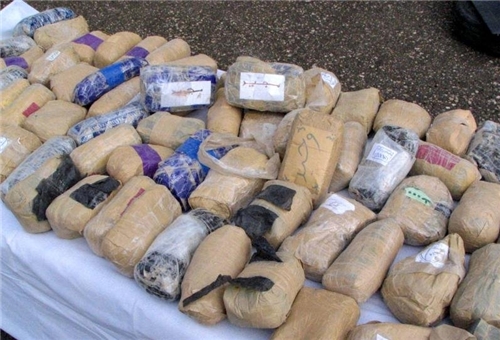 The border guard units of Iran's law enforcement police have discovered and seized more than 2,500 kilograms of illicit drugs in two separate operations along the country's borders in the Southeastern Sistan and Balouchestan province, a senior police official announced on Saturday.
Chief Commander of Sistan and Balouchestan's Border Guards Units Gholam-Nabi Kouhkan said that his troops have seized the drugs from several traffickers who intended to smuggle the narcotics into Iran through the country's border crossings in the Southeast.
He noted that in the first operation the border guards discovered and seized 2,275 kilograms of narcotics, including opium and hashish from drug traffickers.
"In the second operaiton, the border guards of Mirjaveh regiment in their operations discovered and seized more than 291 kilograms of illicit drugs, including opium and hashish," Kouhkan added.
The anti-drug squads of the Iranian Law Enforcement Police have intensified their countrywide campaign against drug-trafficking through staging long-term systematic operations since 2010.
The Iranian anti-narcotic police have always staged periodic, but short-term, operations against drug traffickers and dealers, but the latest reports – which among others indicate an improved and systematic dissemination of information – reveal that the world's most forefront and dedicated anti-narcotic force (as UN drug-campaign assessments put it) has embarked on a long-term countrywide plan to crack down on the drug trade since three years ago.
Iran lies on a major drug route between Afghanistan and Europe, as well as the Persian Gulf states. Since the 1979 Islamic Revolution, the Iranian police have lost more than 3720 of their personnel in the country's combat against narcotics.
According to official estimates, Iran's battle against drugs cost the country around $1 billion annually. Strategies pursued by Tehran include digging canals, building barriers and installing barbed wire to seal the country's borders, specially in the East.
Iran has recently established a central database and strengthened police-judiciary cooperation in a new effort to combat organized crime.
Every year, Iran burns more than 60 tons of seized narcotics as a symbol of its determination to fight drugs.