Europe
Bosnians clean up after 3 days of violent protests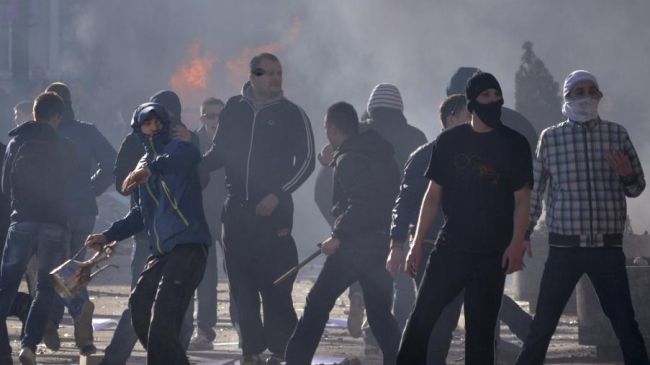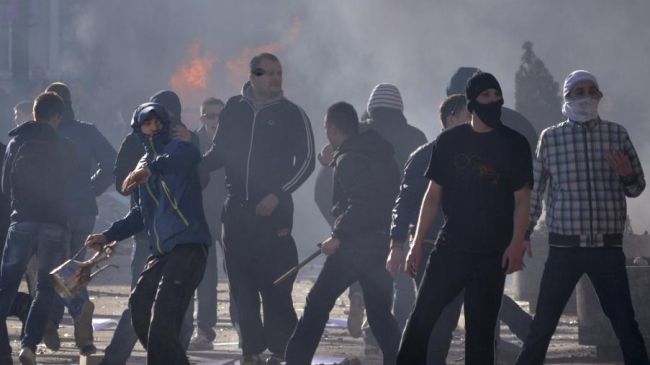 Protests in Bosnia have taken on a peaceful tone as scores of people have gathered to clean up the streets after three days of unrest.
On Saturday, people swept up the rubble after protesters put the presidency and other government buildings on fire in the Balkan country's worst social unrest since the 1992-95 war.
But as peace seems to be emerging, the protesters have vowed to continue pressing for their demands.
Protesters in the northern city of Tulza, the epicenter of the demonstrations, took to the streets to sweep up the leftover from the unrest.
"I'm glad we did it," said Sanela Fetic, a 35-year-old who participated in both the protests and the clean-up. "Now we'll clean up this mess, like we'll clean up the politicians who made this happen."
Meanwhile, hundreds of people staged small demonstrations in the Bosnian capital Sarajevo, Bihac in the northwest, Mostar in the west and the central town of Bugojno on Saturday. The protests remained mainly peaceful.
On Friday, demonstrators stormed government buildings and set them ablaze in several major cities.
The unprecedented tension arose in Bosnia due to the people's anger over high unemployment and the authorities' inability to address the rampant poverty that is affecting a high proportion of the nation.
So far, over 200 people have been injured in the violence.
Analysts believe that the protests point to deepening social unease over the state of the Bosnian economy and the political inertia in the country almost two decades since the end of its war.
Bosnia's unemployment rate stands at 27.5 percent, the highest in the Balkans.