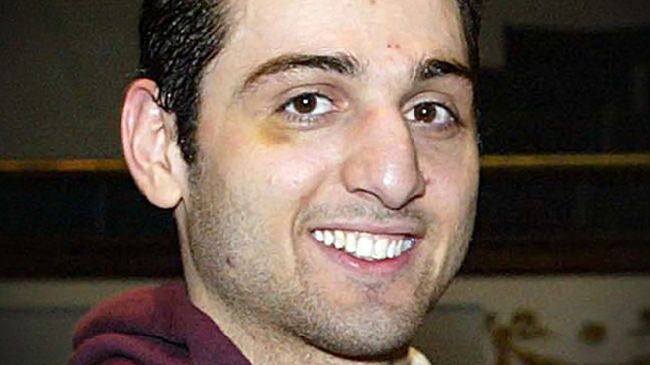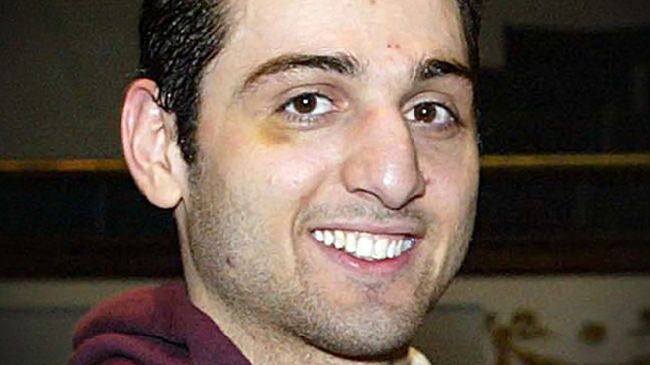 Boston Marathon bombing suspect Tamerlan Tsarnaev has died from gunshot wounds and blunt trauma to his head and torso, according to the death certificate.
Peter Stefan, the owner of the Worcester, Mass., funeral home where Tamerlan's body is being prepared for burial shared the details from his death certificate.
He said that the certificate cites Tsarnaev's "gunshot wounds of torso and extremities" and lists the time of his death as 1:35 a.m. on April 19 four days after the twin deadly bombing near the finish line of the Boston Marathon killed four and wounded 264 others.
His 19-year-old brother Dzhokhar was arrested during a manhunt operation in Watertown, Massachusetts later in April 19.
Dzhokhar, the surviving suspect in the bombings, was wounded and later captured, having been charged with using a weapon of mass destruction.
Meanwhile, a US law enforcement official said on Thursday that the two brothers planned to set off their bombs on July 4, American Independence day.
Speaking on the condition of anonymity, the official said the suspects advanced the date of their attack because they completed building bombs more quickly than they originally anticipated.
The two brothers are also accused of killing a police officer on the campus of Massachusetts Institute of Technology on April 18.
In a telephone interview with Komsomolskaya Pravda daily published on April 22, Anzor Tsarnaev, the father of the suspects, said his sons were innocent and the bombing had been orchestrated by the FBI.
Earlier, their mother, Zubeidat Tsarnaev, told the English-language Russia Today television station that her sons had fallen victim to a 'setup' and that her elder son had been under FBI surveillance for about five years.
The FBI has confirmed that its officers interviewed Tamerlan in 2011 at the request of a foreign government, without unveiling the name of the state. It added the authorities "did not find any terrorism activity, domestic or foreign" during the interview.