World News
Brazil's Lula in Haiti to tour destruction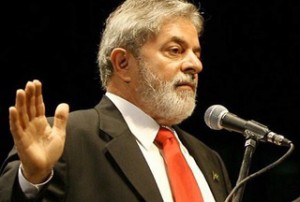 Brazilian President Luiz Inacio Lula da Silva has toured the quake-ravaged Haiti to observe the extent of destruction and to meet Haitian President Rene Preval.
Lula's trip to Haiti took place on Thursday, according to AFP, more than a month after the deadly 7.0-magnitude earthquake that killed more than 200.000 people, including 20 Brazilians who were part of the United Nations mission in the Central American country.
To help the quake-devastated nation, Brazil has doubled its UN force in Haiti to 2,600 and dedicated 205 million dollars in aid for the country. However, much of the aid has not reached the nearly 1.2 million people left homeless in Haiti due to inefficient aid distribution efforts.
"The developed world is responsible for what happened in Haiti," Lula said in comments a month ago.
"Perhaps now the earthquake will stir the shame of the human beings governing this planet, and we can now do what should have been done (for Haiti) 40 or 10 years ago."