Syria
Breaking map: Syrian Army tanks, assault troops flood into Idlib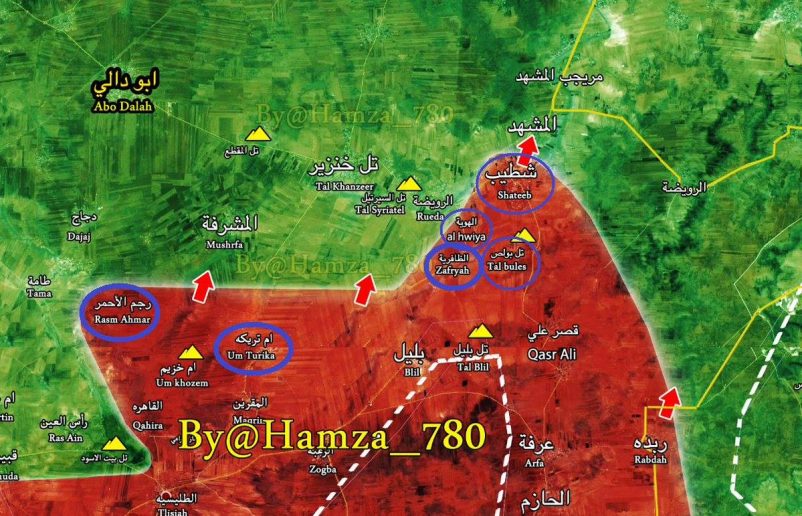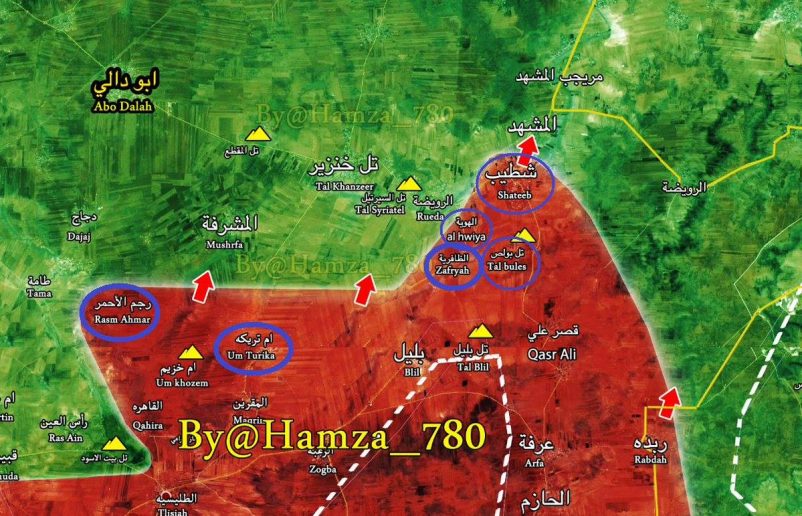 After months of anticipation, the mechanized might of the Syrian Arab Army has been unleashed against jihadist-led militias in northwestern Syria. Already army forces have liberated key towns and villages within a provincial region that has, until now, been under the total and virtually uncontested control of rebel groups for years – Idlib.
Since today morning, the Syrian Army's 4th Mechanised Division and 11th Armoured Division – attacking out of northeastern Hama province – have rolled all the way up to and beyond the administrative borders with Idlib, entering the region from the southeast.
Among the many settlements that have been liberated during the course of the day are Um Tureka, Rajm Ahmar, Zafryah, Alhwya and Shateeb.
Furthermore, army forces are on the verge of capturing the towns of Ruwydah and Mushrafa, indicating that a definitive push to retake the Abu Dali (recently lost by pro-government fighters to Al-Qaeda-linked militants) may be in the making.
As of the present time, the Syrian Army has established a solid foothold in southeastern Idlib and, holding the strategic initiative, is positioning itself to strike deeper into the province.
According to Al-Masdar News journalist Ibrahim Joudeh, the past 72 hours in this sector of the front has witnessed the Russian Aerospace Forces conduct over two hundred airstrikes against militant positions, movements and gatherings, causing massive damage to rebel defenses.
Despite the steadfastness of army advances in the area, it has become apparent that the elite Tiger Forces will not used exploit the current gains. Instead the elite division is positioning itself further to the northeast, where it will strike towards Idlib from an highly unexpected axis.