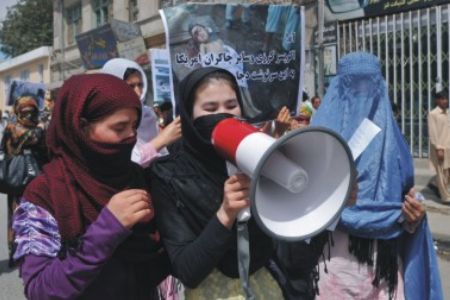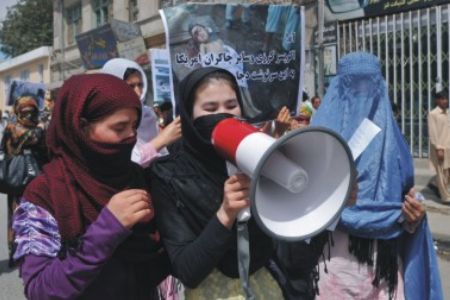 Hundreds of Afghans have held a demonstration in Kabul to demand that those responsible for civilian fatalities over decades of war face justice.
The people at Friday's demonstration, which was organized by the Social Association of Afghan Justice Seekers, demanded that Afghan warlords be removed from their positions of power, the Associated Press reported.
"These demonstrators want warlords, who are still in power, to be removed from their positions. They want to see a museum created for the victims to keep their memory alive," said Ajab Khan Tanha, an activist who helped organize the demonstration, which was held on International Human Rights Day.
Carrying photographs of victims of three decades of war, the demonstrators called for justice and peace.
"In 32 years of war, many people have lost their lives or migrated to other countries," Tanha added.
The UN has warned that decades of war have made normal life nearly impossible for Afghans.
The Soviet Union invaded Afghanistan in December 1979 and Soviet troops withdrew from the country in February 1989, after a little less than nine years and two months of war.
The United States and some of its allies invaded Afghanistan in October 2001. The US-led troops have now been fighting in Afghanistan longer than the Soviet occupation and war.
2010 has been the deadliest year of the nine-year war in Afghanistan, with casualties among civilians and foreign troops at record levels, mainly due to an increase in Taliban attacks.
As casualties have risen in Afghanistan over the past few months, public opinion has begun turning against the war in the United States and other countries.
Also, hundreds of civilians have lost their lives in US-led airstrikes and ground operations in various parts of Afghanistan over the past few months, with Afghans becoming more and more outraged over the seemingly endless number of deadly assaults.
And this situation is adding fuel to the fire of anti-US sentiment in Afghanistan and the rest of the Islamic world.