Europe
Britain MP hails Scotland's no vote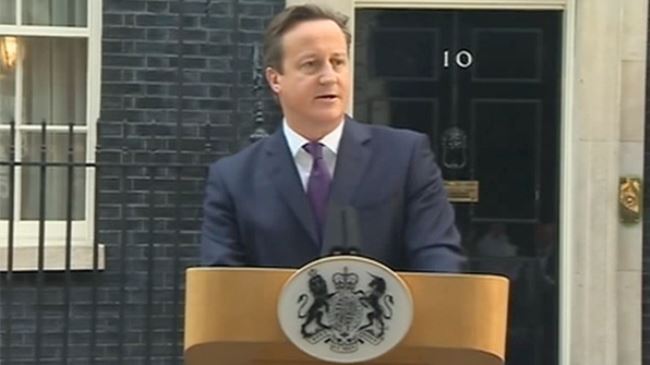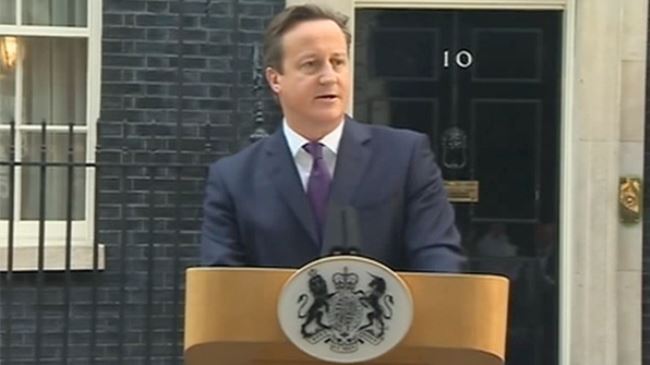 British Prime Minister David Cameron has declared a "clear result" in the Scottish independence referendum, hailing the vote result.
"There can be no disputes, no reruns – we have heard the settled will of the Scottish people," Cameron said in a statement outside No 10 Downing Street on Friday.
Earlier, Scotland's First Minister Alex Salmond told a downbeat Scottish National Party rally in Edinburgh that Scotland was not ready "at this stage" to vote for independence.
In the final count, the no camp mustered 2,001,926 votes (55.3%) to 1,617,989 for yes (44.7%), voting by a 10.6-point margin against ending the 307-year-old union with England and Wales.
Cameron also insisted that the constitutional reforms, including in Scotland, would not be delivered until after the general election, and that Scottish measures would proceed in tandem with changes in England, saying, "So now it is time for our United Kingdom to come together and to move forward. A vital part of that will be a balanced settlement, fair to people in Scotland and importantly to everyone in England, Wales and Northern Ireland as well."
Meanwhile, Labor Leader Ed Miliband insisted that the referendum was a vote from the Scottish people for change.
"We know our country needs to change in the way it is governed and we know our country needs to change in who it is governed for," he said.