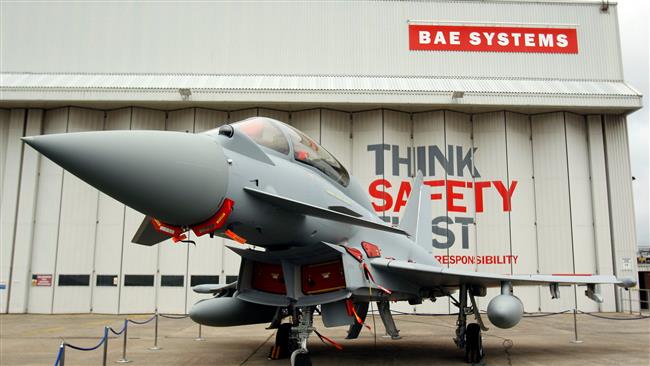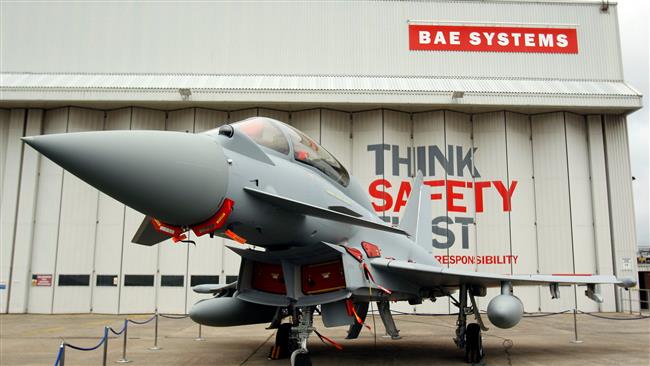 The British government is selling record amounts of weaponry such as missiles, bombs and grenades to repressive regimes identified by its Foreign Office as having dubious human rights records, including war crimes.
More than $4.4 billion worth of British-made weaponry was licensed for export in 2015 to 21 of the Foreign Office's 30 "human rights priority countries" – those listed by the UK government as being where "the worst, or greatest number of, human rights violations take place", or "where we judge that the UK can make a real difference," The Observerreported Sunday.
The listed regimes that made major purchases of British armaments last year include Saudi Arabia, Bahrain, Egypt and Burundi, according to the report.
According to the figures accessed by the UK daily, in 2014 Britain only licensed $248 million worth of arms to 18 of the 27 countries then on the "priority countries" list. The massive surge in the arms sales in 2015 is largely attributable to sales of weapons to the Saudi kingdom.
The largest export license granted was for $2.48 billion of fighter jets, agreed in May 2015. Additionally, the UK approved the export of $1.45 billion of air-to-air missiles to the Saudi regime in July 2015.
In September, it further approved the sale of $90.5 million worth of bombs to Riyadh. All three sales took place after the Saudi's brutal bombing campaign of Yemen began in March 2015, prompting concerns that civilian buildings have been targeted in widespread human rights violations.
In 2015, the British government also approved licenses of $123 million in sales of military equipment to Egypt, despite concerns over the country's repressive policies since the July 2013 coup that ousted the country's first democratically-elected president, Mohamed Morsi.
Figures further indicate that in July 2015, a month after the UK refused export licenses for the sale to Egypt of components for machine guns and training small arms ammunition, it approved the sale of sniper rifles, ammunition, pistols, body armor and assault rifles.
"This is a clear case of the government saying one thing and doing another, and exposes the blatant doublespeak and hypocrisy that lies at the heart of UK foreign policy," said Andrew Smith of the Campaign Against Arms Trade (CAAT), which compiled the export sales figures.
The UK, the second-largest exporter of weapons in the world, approved licenses for the sale of $11.2 billion in armaments last year, but its licensing export regime is under acute scrutiny amid fears British weaponry, including cluster bombs, is being routinely used in Yemen.