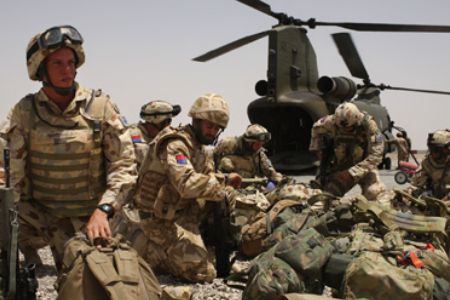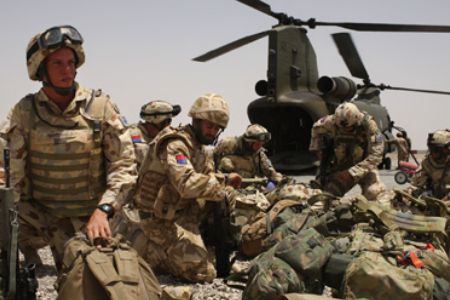 British Armed Forces chief, General Sir David Richards has, for the first time, hinted that Britain might begin the process of reducing its troops in Afghanistan by early 2012.
Sir David revealed to the Daily Telegraph that the UK would begin withdrawing its 10,000-strong army from the southern Afghan province of Helmand in just over a year.
"There was certainly scope for reduction of troops by 2012," General Richards said, making it the first explicit date a senior commander has announced when the British troops might start returning home from a mission that has claimed at least 345 lives so far.
"I don't want to say it will definitely happen because the enemy has a vote," Richards said. "We should not think the Taliban are thick and unthinking. There may be scope for reductions next year."
"Come 2012, there will be scope for slow reductions, but with our eyes on the fact the Taliban will still be around, we will do it cautiously," he added.
The head of the armed forces had earlier warned that the US-led military alliance in Afghanistan will never be able to defeat al Qaeda militarily.
British politicians, including Prime Minister David Cameron, and military commanders have been exercising conflicting views on when to start leaving the war-torn country.
Cameron had suggested that a reduction could begin next year, but earlier this month Richards insisted that current troop levels needed to be maintained throughout 2011.
However, it appears now that they are trying to avoid a rift with the Prime Minister accepting the general's conclusions and agreeing that 2012 is the earliest troops can leave.
It is expected that the withdrawal of troops will start with a few thousand, with numbers reduced to about 1,000 by the end of 2014. The final force will probably remain in a supporting role for several years, the report said.