Europe
Middle East
Yemen
Britain sets up cells in Yemen's Mahra to spy on tribal leaders, resistance fighters: Former official
The former deputy governor of Yemen's eastern province of al-Mahra says British forces have been recruiting some local people to use them for monitoring and spying on institutions, tribal leaders and resistance groups in the region.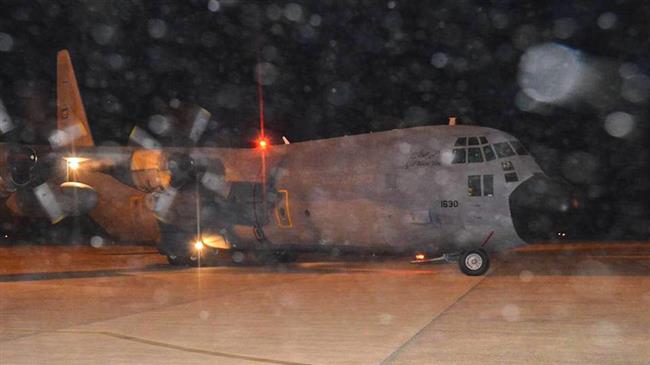 Speaking at a press conference in the provincial capital city of al-Ghaydah on Wednesday, Ali bin Salem al-Huraizy said a group of British troops have already arrived in Mahra to prepare the ground for the deployment of more forces in the future.
He warned the British government of the consequences of the move, citing Britain's defeat after the occupation of southern Yemen and its humiliating expulsion.
Huraizy highlighted that Britain has been setting up spy cells and establishing intelligence channels in al-Mahra province ever since its special forces were stationed there earlier this month.
He said the British-affiliated teams are monitoring and spying on institutions, tribal leaders and resistance groups in al-Mahra, noting that the overflights of unmanned aerial vehicles over districts in the province have really irritated the locals.
Huraizy said Saudi forces, ever since their deployment in al-Mahra in November 2017, have worked to bring in other foreign forces.
The former Yemeni official stressed the need to confront foreign forces, describing it as a national duty for all freedom-loving Yemenis.
On Friday, thousands of people held protest rallies across al-Mahrah against the presence of forces from Saudi Arabia, the United Arab Emirates, and the UK, demanding that they leave the province.
Protesters also called on the Saudi-led invading forces to put an end to the occupation of Yemen.
Earlier reports indicated that British forces entered the Yemeni province in the wake of an alleged attack against an Israeli vessel in the Gulf of Oman.
London has sent over the forces under the pretext of trying to find the alleged perpetrators behind a reported attack on an Israeli tanker off the Omani coast on July 29, which the West alleges originated from Yemen.
The reports prompted dozens of Yemeni rights activists to launch a campaign on social media with the hashtag "British occupation in al-Mahrah."
Saudi Arabia, backed by the US and regional allies, launched the war on Yemen in March 2015, with the goal of bringing the government of former Yemeni President Abd Rabbuh Mansur Hadi back to power and crushing the popular Ansarullah resistance movement.
The war has left hundreds of thousands of Yemenis dead, and displaced millions more. It has also destroyed Yemen's infrastructure and spread famine and infectious diseases.
Yemeni armed forces and allied Popular Committees have, however, gone from strength to strength against the Saudi-led invaders, and left Riyadh and its allies bogged down in the country.