Syria
Britain the Zionist Slaughterer Israel Bodyguard stations warplanes near Syria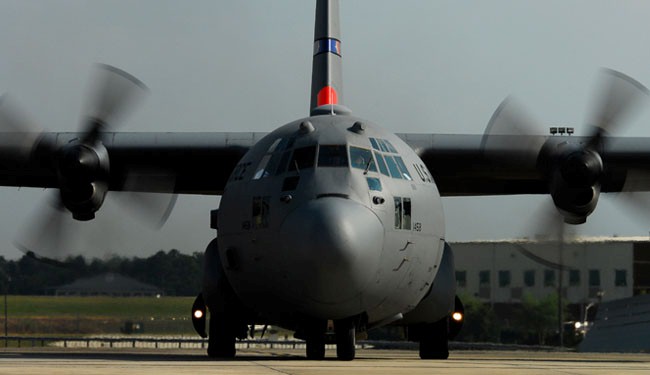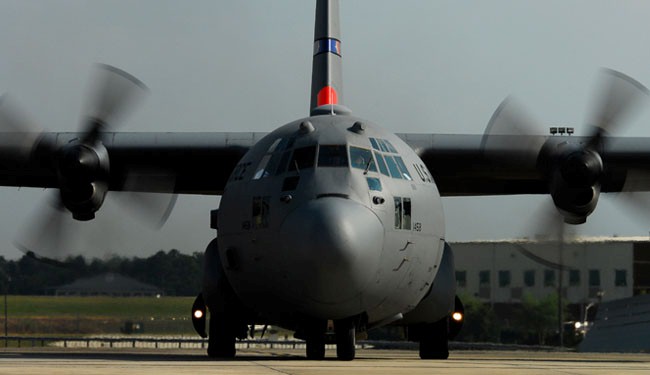 Britain has reportedly moved warplanes and military transporters to its Akrotiri airbase in Cyprus in the latest sign of the West' preparations for a military strike on Syria amid bellicose rhetoric against the Syrian government.
Two commercial pilots who regularly fly from Larnaca, Cyprus, claim to have spotted C-130 transport planes from their own aircraft and small formations of possibly European fighter jets from their radar screens, according to The Guardian newspaper.
Akrotiri airbase is less than 100 miles from Syria, making it a likely hub for a bombing campaign. Residents near the airfield confirmed to The Guardian that "activity there has been much higher than normal over the past 48 hours."
Meanwhile, top military officials from ten Western and Middle Eastern nations – led by US Joint Chiefs Chairman General Martin Dempsey and his Jordanian counterpart – met in Amman, Jordan, to discuss potential military action in Syria. This follows reports that Dempsey presented potential military options to the White House over the weekend.
On Friday, Reuters news agency revealed the US Navy was expanding its Mediterranean presence with fourth warship capable launching long-range, subsonic cruise missiles to reach land targets in Syria.
British military assets already near Syria include four warships, the Navy's flagship HMS Bulwark, a helicopter carrier and two frigates near Albania.
France – another key player in the possible conflict – has its jet fighters stationed in the United Arab Emirates if needed
While top US officials hint at some alleged evidence implicating the Syrian government in the chemical attack, anonymous sources told NBC News late Monday Washington is planning to release the US-made evidence as soon as Tuesday "to prepare the public for a possible military response."
Meanwhile, Russian President Vladimir Putin said Monday during a phone call with British Prime Minister David Cameron that there is no evidence such an attack had occurred. "President Putin said that they did not have evidence of whether a chemical weapons attack had taken place or who was responsible," a British government spokesperson said after the meeting.
However, Syrian Information Minister Omran al-Zoubi has warned that Syria will respond to any Western military intervention if attacked.
The unrest in Syria started in March 2011, when pro-reform protests turned into a massive insurgency following the intervention of Western and regional states.