Europe
Britain to expand police powers amid harsh protests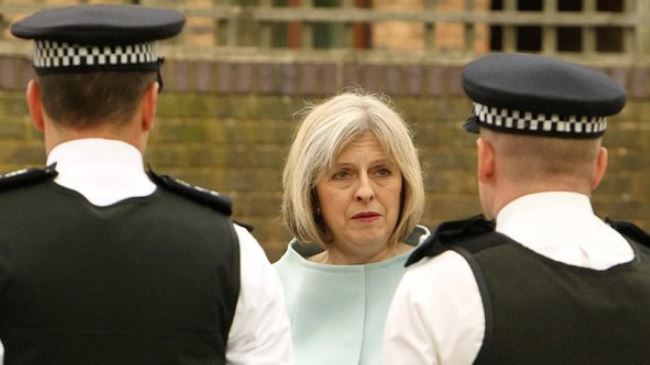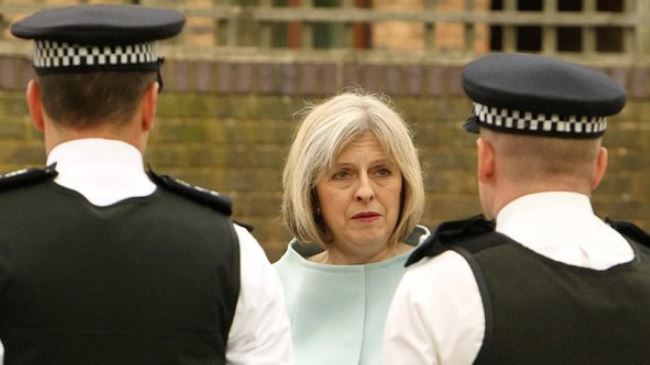 Britain's Home Secretary Theresa May says her country is set to expand police powers to deal with what she called the threat of extremism.
Stressing that the threat of extremist groups is greater than ever before, May has said that the government will send a new counter-terrorism bill to the parliament on Wednesday.
"When the security and intelligence agencies tell us that the threat we face is now more dangerous than at any time before or since 9/11 we should take notice," May told an audience in London on Monday.
May said the advance of the ISIL terrorist group in Syria and Iraq has given "energy and a renewed sense of purpose" to radical groups in Britain.
She insisted that the time is right for enhanced security measures.
The new counter-terrorism legislation is expected to give police the power to seize the passports of suspects and strengthen online scrutiny.
May went on to claim that UK police have foiled more than 40 planned terrorist attacks since 2005.
The comments come after UK Prime Minster David Cameron has unveiled new plans aimed at what is called discouraging British extremists from joining the ranks of the ISIL terrorists operating in Iraq and Syria.
UK officials say they are concerned about British militants returning with experience from crisis-hit Middle Eastern states and carrying out terrorist attacks at home.
A few months ago, Britain raised its threat level from substantial to severe, indicating that an attack is highly likely.
British authorities say more than 500 Britons have joined the ISIL terrorists in Syria.
However, Birmingham Labour MP Khalid Mahmood has questioned the official British government reports, saying 2,000 British extremists have joined the ranks of ISIL militants in Syria and Iraq so far.
Britain is among the countries that fully support Al-Qaeda-linked groups fighting the Syrian government.