Europe
British barristers threaten action over plans to cut legal aid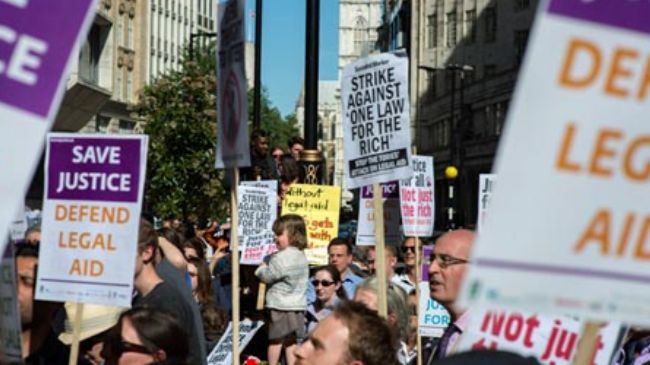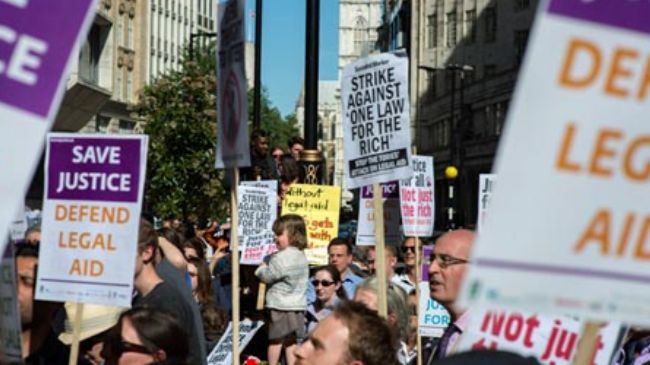 British barristers have threatened action over the government's plans to cut legal fees by 30 percent which are to come into force by the end of the year.
The Criminal Bar Association (CBA) criticized the Ministry of Justice's (MoJ) plans to slice a further £220 million from the criminal legal aid budget, saying that half of its 5,000 members across Britain now earn less than £40,000 a year, from which they should pay for travel and chamber expenses.
Nigel Lithman QC, chair of the association, said the barristers could respond to the cuts by refusing to accept new cases even if they are received from the Crown Prosecution Service (CPS).
"The criminal bar is being squeezed out of existence. People are leaving in droves. The 30% cuts in many cases come on top of a 40% cut in fees since 1997. The most able barristers are not going to go into crime … Where are we going to find judges of any ability in years to come?"," Lithman said.
Critics also believe the cuts could destroy Britain's international reputation for justice and fair trials.
Earlier in June, hundreds of solicitors staged a protest over the government's plans to slash legal aid spending in London.
There are also reports that a further protest could take place in Manchester next week after British solicitors voted to protest against the latest round of legal aid cuts in a meeting on Tuesday, October 1.