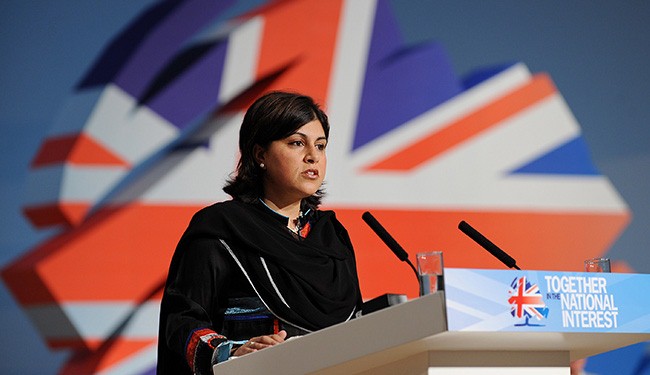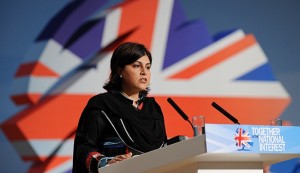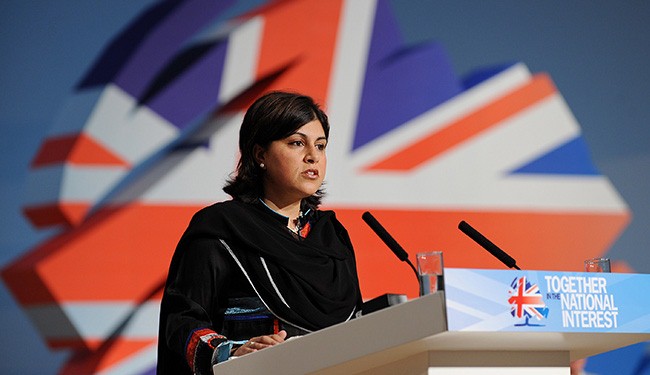 A British minister who was the first Muslim woman to sit in the Cabinet has resigned over the the government's policy on Gaza. Baroness Sayeeda Warsi, a minister at the Foreign Office and minister for faith and communities, wrote on Twitter on Tuesday: "With deep regret I have this morning written to the Prime Minister & tendered my resignation." "I can no longer support Gov't policy on Gaza." she added.
Warsi's parents were Pakistani immigrants and she was made a member of the House of Lords in 2007.
She was appointed to Cameron's Cabinet when his coalition government took power in 2010 and while she initially had a high media profile, her star had dimmed in recent years.
She was shuffled out of the full Cabinet, the powerful inner circle of government ministers, in 2012.
Cameron's coalition government has drawn criticism, including from the opposition Labour party, for not taking a tougher line against Israel over its deadly attacks in Gaza.
Camweroon has said the UN was "right" to condemn the shelling of a UN school in Gaza which killed 10 people on Sunday but declined to say whether he thought it breached international law.
Downing Street has already announced it is reviewing all arms export licences to Israel in response to Tel Aviv's violent handling of the conflict in Gaza.
According to a report by a British parliamentary committee, outstanding government-approved contracts for export of dual use or military goods to Israel are worth more than 7.8 billion pounds.
The agreements include contracts to supply body armor, drone components, and missile parts.