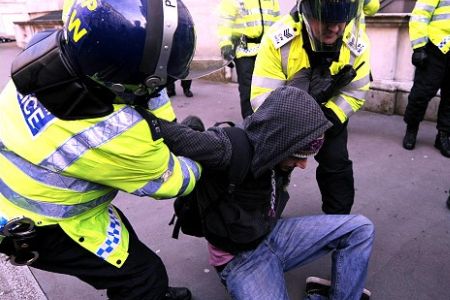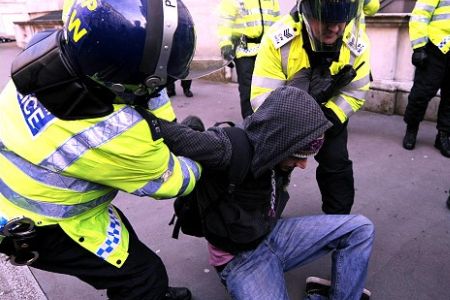 The British student groups have announced another round of protest marches and walkouts against a rise in university tuition fees.
The National Campaign Against Fees and Cuts (NCAFC), one of the umbrella groups organizing the campaign, unveiled a new raft of measures set for next Tuesday and Wednesday, according to British media reports.
A national day of action is also on the agenda when the tuition fees bill is likely to be debated at the parliament next month.
Meanwhile, Scotland Yard chief Sir Paul Stephenson has warned that there will more disorder on the streets of London as Britain enters a new era of protests.
Boasting that the "the game has changed" for demonstrations, he said police would be forced to change tactics to prevent public disorder.
A new tactic used to contain protesters was the so-called "kettling", a controversial tactic in which police penned in tens of thousands of protesters and prevented them from leaving the area for hours.
The tactic was fiercely criticized by NCAFC.
"The actions of the Metropolitan Police yesterday were absolutely outrageous," a NCAFC spokesman, Simon Hardy, told a press conference.
"Children as young as 13, 14, or 15 were not allowed to leave and were intimidated by hundreds upon hundreds of riot police and treated very badly when all they were doing was exercising their democratic right to protest", the spokesman said.