Europe
Middle East
"British-style Shia, Wahhabism two sides of intrigue in Muslim world"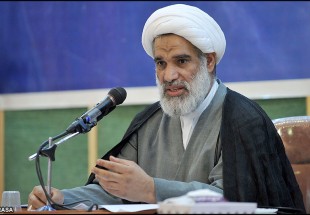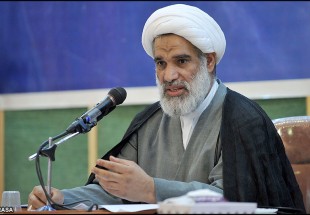 Ayatollah Abbas Ka'abi, member of the Society of Seminary Teachers of Qom, met with a group of experts from Indonesia's Ministry of Religious Affairs, related on necessity of Muslim solidarity and vigilance against hostile plots, reported Taqrib News Agency (TNA).
"Saudis are in pursuit of intrigue and plotting in the world of Islam" he said and called for more vigilance against Saudi intrigues.
Ayatollah Ka'abi stressed," Our disagreement with Saudis is not over Shia and Sunni differences or even ethnicities. It is over Salafism and also the strategic alliance of the Arab Kingdom with Zionists."
He expressed regret that Saudi Arabia has turned into an ally of the Zionists and hub of intrigues in the region.
Iranian cleric rapped the Arab country for the bloodshed in Yemen and also bribing the international bodies to take silence over its crimes.
Ayatollah Ka'abi noted that another disagreement of the Islamic Republic with Saudi Arabia is over Salafi groups and said," Based on international documents the biggest number of Takfiri groups across the globe is in Saudi Arabia which has increased since 9/11."
Representative of Khouzestan Province in the Assembly of Experts stressed," We have had no disagreements with the Sunni community and different denominations practice their faiths in full liberation in Iran."
He hailed Chechnya conference where Sunni elites excluded Wahhabism from Sunni faith.
Ayatollah Ka'abi said Shia is a messenger of logicality, morality, blessing and fraternity in the world.