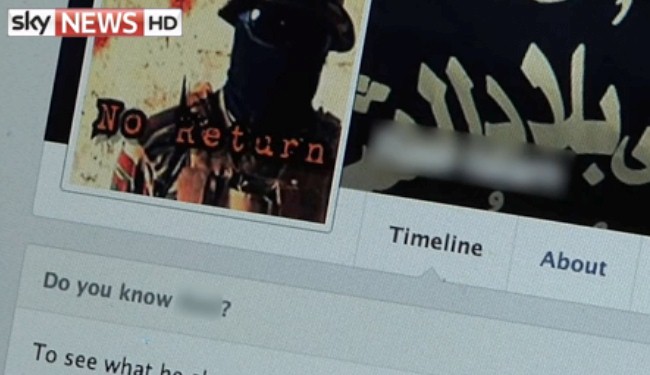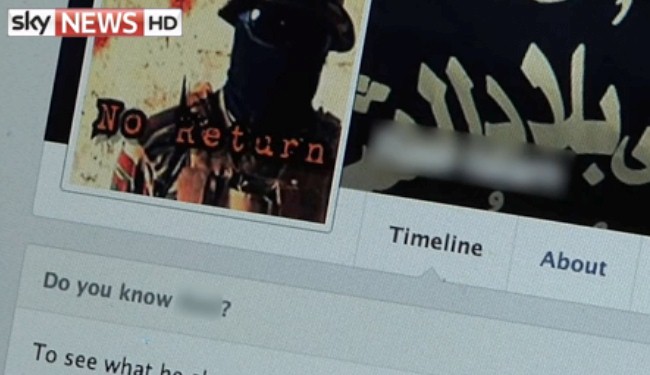 Videos and images have been posted on social networks by extremists who have travelled to Syria showing British militants participating in beatings and even executions of people and other militants in the war-torn country, Al-Alam website reported.
The footage obtained by Sky News shows that the material was uploaded onto the accounts of two men from London who were involved in fighting along extremist groups that have some links to the al-Qaeda affiliated group al-Nusra Front.
Al-Nusra Front is the only extremist outfit operating on the ground in Syria that is explicitly endorsed by al Qaeda's global leader.
One video, apparently taken on a mobile phone, was posted to Facebook on January 30 this year. It shows a prisoner, apparently from the so-called Free Syrian Army (FSA), being beaten.
The FSA prisoner is heard shouting his innocence as he is bound to a car tyre and beaten across the legs with what appears to be a metal baton.
As he writhes around on the floor, one of the men stamps on his head.
Repeatedly he cries in Syrian Arabic dialect that he is not one of the "kuffar", non-believers, and that he is a "mujahid" – a fighter like them.
As the beating continues he begs them not to kill him.
Towards the end of the video, the baton breaks in half, and is held up to the camera by one of the captors.
The Facebook video post is accompanied by a chilling description by the British citizen who uploaded it.
The social media account has been verified as belonging to a British citizen, by experts from the International Centre for the Study of Radicalization (ICSR) at King's College London, a leading research unit on foreign fighters in Syria.
The account username is a pseudonym, and as yet there is little detail on the man's true identity, but ICSR researchers could establish that he has travelled from London and is currently in militant-held areas in north-western Syria.
The ICSR monitors hundreds of social media accounts in a large scale project to track the latest developments in the Syrian conflict.
It estimates that amongst the hundreds of foreign fighters on the ground right now in Syria, at least 40 are from Britain.