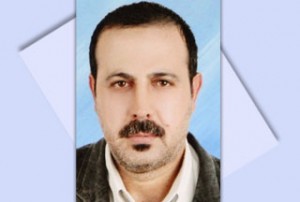 The British Government has cautioned its citizens that traveling to Israel carries the risk of their passports being photographed and misused.
The unusual measure was taken following the expulsion of an unidentified Israeli diplomat, widely believed to be a Mossad operative, from its London embassy over the regime's role in forging passports of terrorists involved in killing a Palestinian leader in Dubai last January.
"Your passport details could be captured for improper uses while your passport is out of your control," said UK's Foreign and Commonwealth Office on Tuesday, addressing British nationals travelling to Israel and the ones already in the occupied Palestinian land, according to a CNN report.
"We recommend that you only hand your passport over to third parties, including Israeli officials, when absolutely necessary," it added.
The warning came after British Foreign Secretary David Miliband said that there were "compelling reasons" to believe Israel was behind the January 20 terror murder of Mahmoud al-Mabhouh, a high official with the Palestinian resistance movement Hamas.
The Foreign Office also said a British investigation "found circumstantial evidence of Israeli involvement in the fraudulent use of British passports."
The terror operation, carried out in a luxury hotel room in Dubai, was caught on CCTV cameras, leading the United Arab Emirates (UAE) to put the name of 27 suspects on the international wanted list through International Police, Interpol.
The Dubai police chief declared that the suspects used the identities of 12 British citizens.
UAE's law enforcement body has also reported the use of passports from Ireland, France, Australia and Germany by the terror suspects, triggering investigations into the matter in the affected countries.
Reports, meanwhile, have raised the prospects of the expulsion of more Israeli 'diplomat,' should the probes determine further Israeli involvement in forging foreign passports to facilitate the Dubai terror operation.