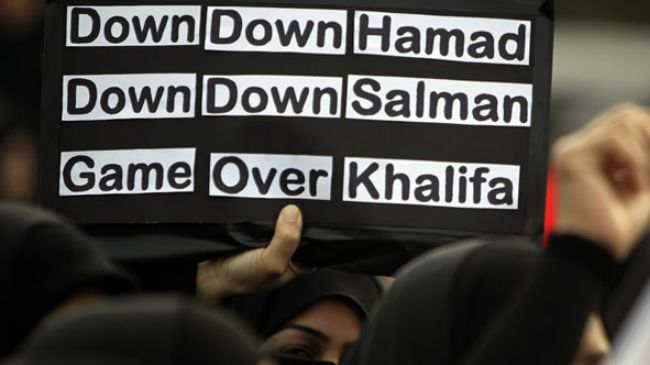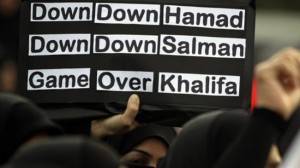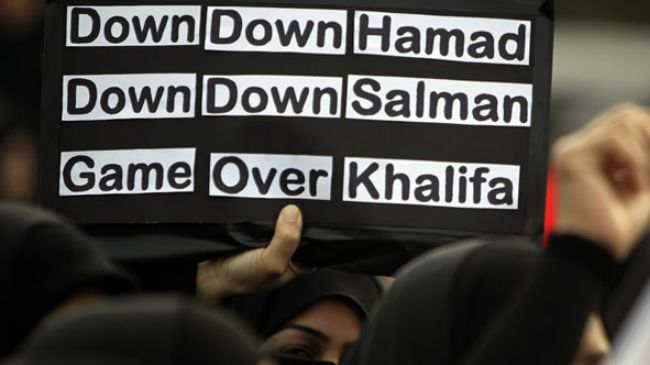 Saudi-backed regime forces in Bahrain have killed a pro-democracy activist in a village in the northwest of the Persian Gulf kingdom.
Seventeen-year-old Ali Khalil al-Sabbagh was shot in the head by the security forces in Bani Jamra on Tuesday.
On its Twitter account, Bahrain's Interior Ministry accused Sabbagh, who had been under arrest, of being a terrorist and claimed he was trying to plant a bomb.
The Bahraini forces have also arrested Sabbagh's father.
After the incident, Bahrainis took to the streets across the island nation and held demonstrations against the Al Khalifa regime.
The demonstrators chanted anti-regime slogans.
Bahrainis have been staging demonstrations since mid-February 2011, calling for political reforms and a constitutional monarchy, a demand that later changed to an outright call for the ouster of the ruling Al Khalifa family following its brutal crackdown on popular protests.
Scores have been killed, many of them under torture, while in custody, and thousands more detained since the popular uprising in the kingdom.
Physicians for Human Rights says doctors and nurses have been detained, tortured, or disappeared because they have "evidence of atrocities committed by the authorities, security forces, and riot police" in the crackdown on anti-government protesters.
Protesters say they will continue to hold anti-regime demonstrations until their demand for the establishment of a democratically elected government and an end to rights violations are met.