Africa
Building falls down in Nigeria, kills 15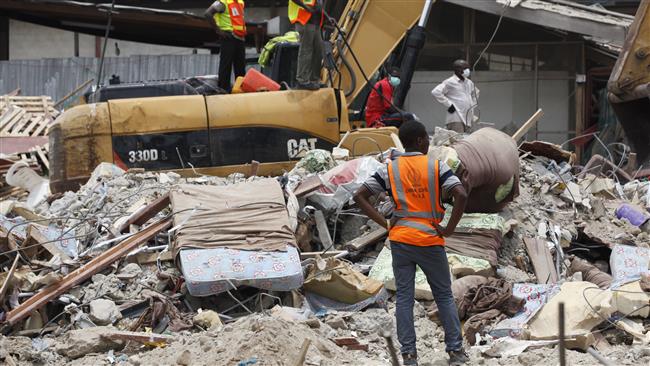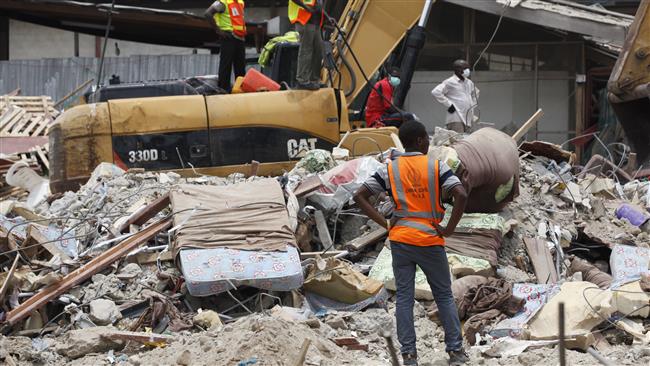 A five-storey building under construction has collapsed in Nigeria's Lagos State, leaving 15 people dead.
According to officials, the deadly incident occurred on Tuesday in Lekki, which is an upmarket area of the state.
"Fifteen dead including a woman and her baby while 11 rescued alive" said Ibrahim Farinloye, from the National Emergency Management Agency (NEMA).
The cause of the collapse is still unknown but it came after the first significant rainfall of the season overnight.
Lagos witnesses frequent building collapses in its thickly-populated areas, mainly over their poor workmanship and materials.
Nearly 120 people, most of them South Africans, died when a guesthouse caved in in a northern suburb of Lagos in September 2014.
Located in the southeast of Lagos, Lekki is home to the state's most expensive real estate and has developed rapidly in recent years, with many wealthy Nigerians and expatriates owning properties there.