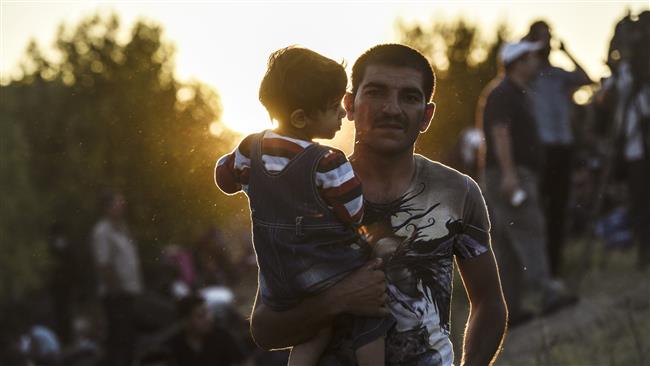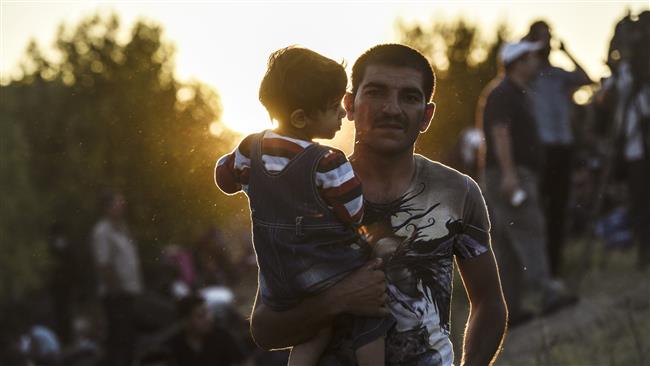 Bulgaria has started mobilizing as many as 1,000 forces to its border with Turkey to stop trespassing refugees amid ongoing measures elsewhere across Europe to handle the influx.
"We have triggered a plan for the start of the step-by-step deployment of up to 1,000 troops along the whole Bulgarian-Turkish border (within the next week)," Bulgarian Interior Ministry chief of staff Georgy Kostov said on Thursday, AFP reported.
Hundreds of refugees currently remain stranded for a third day on the Turkish side.
Bulgaria has already sent more than 1,000 extra police to the 260-kilometer (160-mile)-long border and propped up a razor-wire fence spanning 30 kilometers (18 miles) there.
The country has registered a total of 7,400 asylum seekers, mainly Syrians, so far this year.
On goes the refugees crisis  
As thousands of refugees poured into Croatia from Serbia on Thursday, Zagreb announced that it could not take in any more migrants.
Interior Minister Ranko Ostojic said Croatia would allow refugees safe passage to reception centers around the capital, but that those not seeking asylum would be considered illegal immigrants.
He added that 6,500 refugees had entered Croatia in the past 24 hours.
"Croatia will not be able to receive more people," Ostojic told reporters in the town of Tovarnik on Croatia's eastern border with Serbia.
"When we said corridors are prepared, we meant a corridor from Tovarnik to Zagreb," he added, suggesting Croatia would not be allowing migrants simply to proceed northwards to Slovenia.
The developments come a day after refugees clashed with Hungarian police, who fired tear gas and water cannon to stop them from crossing the country's border with Serbia.
Serbian Prime Minister Aleksandar Vucic condemned the "brutal behavior" of Hungary's police, saying he would not "allow anybody to humiliate us and fire tear gas on Serbia's territory."
Hungary treatment of refugees 'shocks' UN chief
UN Secretary-General Ban Ki-moon on Wednesday said he was "shocked" by Hungary's actions, saying people "fleeing war and persecution… must be treated with human dignity."
Hungarian government spokesman Zoltan Kovacs, however, said, "The police acted necessarily and proportionately, huge credit to them."
Germany and Austria, which have recently taken in thousands of refugees departing Hungary, as well as Slovakia have, meanwhile, re-imposed identity checks on parts of their borders, and Poland and the Netherlands are considering following suit.
Germany reported a sharp rise in migrant arrivals on Wednesday to 9,100. Vice Chancellor Sigmar Gabriel has said the country may receive one million people seeking refugee status or political asylum this year.
The head of Germany's Office for Migration and Refugees, Manfred Schmidt, resigned on Thursday amid the record inrush, citing "personal reasons," although the government has increased the office's manpower by several hundreds to manage the special situation.