Iran
'Bullying powers assassinated scientists to hinder Iran's progress'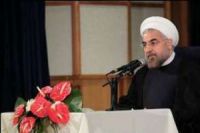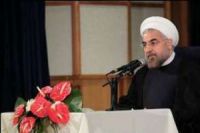 President Hassan Rouhani said hegemonic powers assassinated the Iranian nuclear scientists to hinder progress and development of the country.
According to IRNA, the President made the remarks in Tehran on Sunday morning during a ceremony to award the outstanding works presented to the 27th Khwarazmi International Festival.
He pointed to the long record of glories created throughout the history by the Islamic and Iranian civilizations.
The President noted that the industrial countries which assume science and technology as their monopoly, take every kind of actions like assassinating scientists to stop development process in Iran.
Stressing that the bullying powers are quite aware of the fact that Iran's nuclear technology is for peaceful purposes, he said the International Atomic Energy Agency (IAEA) has declared that after thousands of hours of examination of Iran's nuclear activities it has found no evidence of deviations towards military objectives.
President Rouhani further commented on the peaceful nature of the Iranian nuclear program.
Slamming the assassination of Iranian nuclear scientists and missile experts, he said Iran's missile technology too is merely for defense purposes.