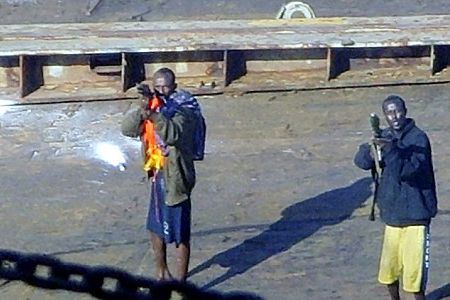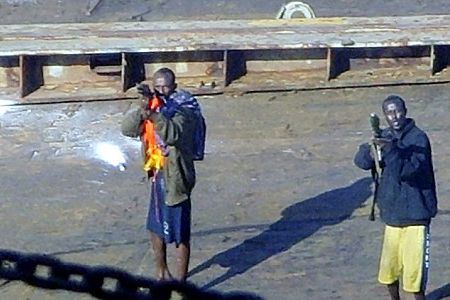 Iran's First Vice President Mohammad-Reza Rahimi says piracy in the Gulf of Aden is secretly supported by bullying powers in order to create instability.
"Without a doubt piracy is supported by bullying powers; and their effort to maintain piracy is carried out so they can increase insurance prices that bear high profits regardless," Rahimi said.
"Bullying powers are constantly trying to create instability in order to reach their unethical goals, which is looting the resources of other nations," the first Iranian vice president added.
Rahimi made the statements in a meeting with visiting Djiboutian Prime minister Dileita Mohamed Dileita on Monday.
"The bullying powers have tried to loot nations under various pretexts at all points in time. At one point, it was in the form of colonialism. And at another point it was under the pretext of fighting terrorism; and now in Africa through piracy," Rahimi went on to add.
The Djiboutian prime minister for his part hailed Iranian President Mahmoud Ahmadinejad's visit to his country and said the visit paved the road for increased cooperation between the two sides.
Dileita said Iran's growth is a sign that sanctions and embargos have failed against the country and asked for Iran's continued support in the international community.
The expansion of relations with African countries in all political, economic and cultural fields is among the top priorities of the Islamic Republic's foreign policy.