Palestine
Burcher Netanyahu aims to buy German submarines despite brewing scandal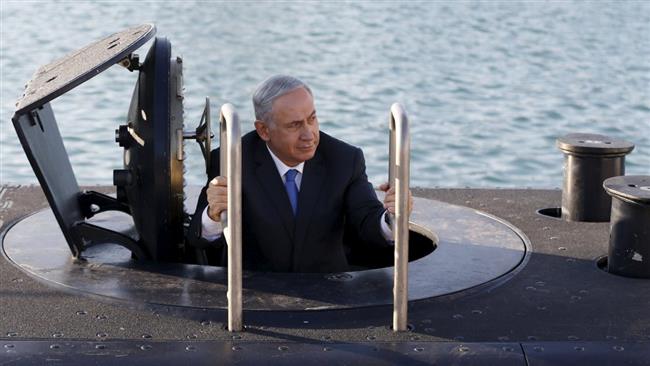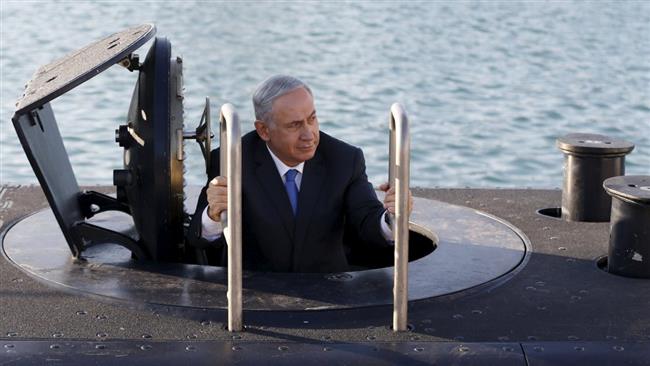 Butcher Benjamin Netanyahu says he is resolute in purchasing three German submarines as an unfolding scandal surrounding him reveals that personal interests have been involved in the billion-dollar deal.
The Israeli premier made the remarks in a weekly cabinet meeting at his office in Jerusalem al-Quds on Sunday, claiming that his "only consideration" for the purchase had been aimed at boosting Israel's long-term security.
Netanyahu's comments, however, were an apparent attempt to downplay a surfacing scandal over the $1.5 billion deal, exposed through a report broadcast by Israel's Channel 10 on Tuesday.
The scathing report also triggered a growing wave of calls for an investigation into the case after it revealed that the premier's personal attorney and long-time confidant, David Shimron, had actually served as a local representative of the Germany-based conglomerate, ThyssenKrupp, the manufacturer of the submarines.
Suspicions of impropriety of the controversial deal were fueled after former minister of military affairs, Moshe Ya'alon, asserted that he had been sidelined on the purchase plans, which went forward after he was replaced. The 65-year-old Ya'alon abruptly announced his resignation on May 20, saying he had lost faith in Netanyahu and was "fearful for Israel's future."
Last week, Ya'alon also called for a "thorough probe by the relevant authorities" into the "very disturbing" claims made in the report.
The involvement of Shimron, perhaps Bibi's closest associate, heightened concerns that hidden incentives were at play in sealing the deal. Netanyahu says that he was only made aware of the role of Shimron in the purchase in recent days, a statement that drew more suspicion upon himself.
"This is the prime minister's royal attorney, who is also a private attorney, and the Netanyahu family lawyer, and also a lawyer who serves as the prime minister's official representative. He has a finger in every pot. And it was Netanyahu, of all people, who did not know that Shimron was involved with the submarines?" said Ben-Dror Yemini, a columnist in the Tel Aviv's prominent newspaper Yediot Ahronot.
Israeli opposition leader Isaac Herzog has called for a Knesset commission of inquiry to be established.
On Saturday, Yesh Atid leader, Yair Lapid, also called on Attorney General Avichai Mandelblit to launch a criminal probe into the Netanyahu-backed purchase.
During the past two decades, Israel has ordered six submarines from Germany, with the final one set to be delivered in 2018. Tel Aviv says it has decided to buy the three more submarines to renew its submarine fleet.