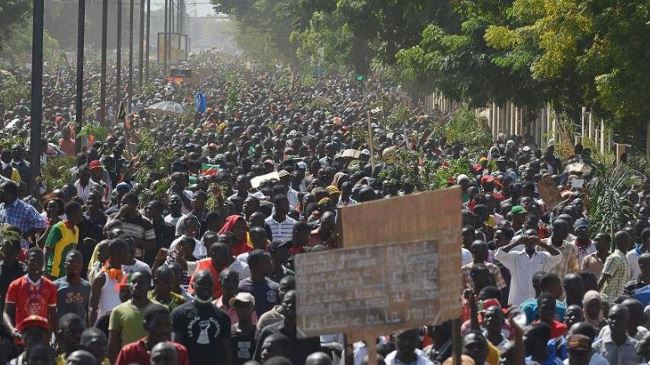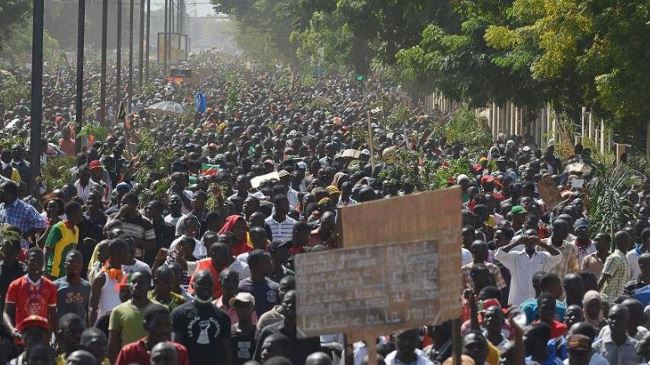 Opposition and civil society leaders in Burkina Faso have called for another mass rally after the military claimed power following the ouster of President Blaise Compaoré.
In a statement issued on Saturday, a group of opposition parties and civil society organizations warned Burkina Faso's army against a seizure of power after it tasked a top military official with leading the country during the transition period.
They also called for a new mass demonstration in the capital Ouagadougou on Sunday. The protest is set to be held at the site now known as "Revolution Square," where as many as one million people had assembled earlier this week to demand Compaoré's resignation.
"This transition should be democratic and civilian in character," the statement said, adding, "The victory born from this popular uprising belongs to the people, and the task of managing the transition falls by right to the people. In no case can it be confiscated by the army."
The military top brass on Saturday named Lieutenant Colonel Yacouba Isaac Zida, the deputy commander of the elite presidential guard, to lead the country's transition a day after Compaoré was forced to step down following two days of mass protests against his attempts to change the constitution to extend his rule for a fifth term.
Zida said he had assumed "the responsibilities of head of the transition and of head of state" to ensure a "smooth democratic transition."
The 49-year-old pledged to work closely with civil society, without giving details on a planned transition.
Compaoré, who has reportedly fled to neighboring Ivory Coast with some of his family members, first took power in a coup in 1987, and emerged victorious in four elections since then.