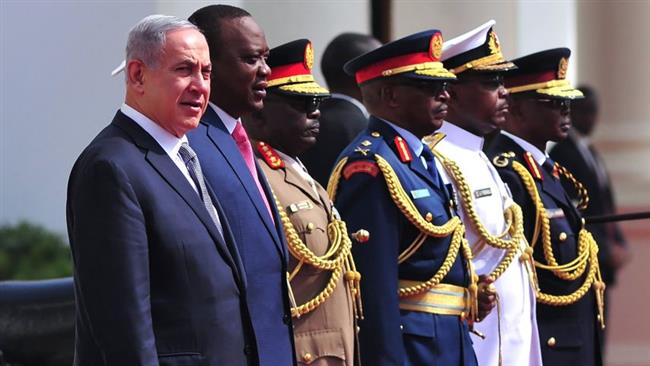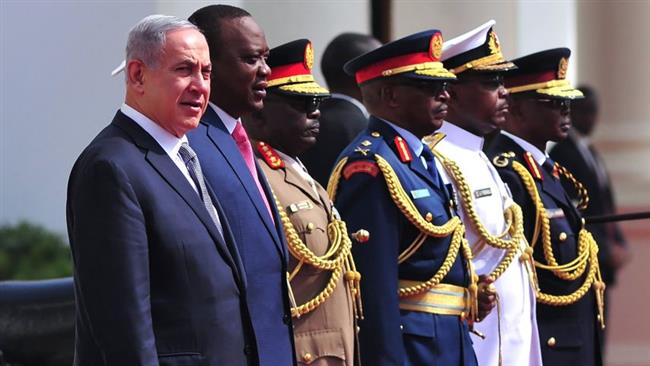 Rabid zionist Netanyahu has traveled to Liberia for a rare appearance at a summit of West African nations, prompting one member country to stay away. 
The 51st ordinary meeting of the Economic Community of West African States (ECOWAS) began in the Liberian capital Monrovia on Saturday and was to end later on Sunday.
Netanyahu was invited to address the ECOWAS meeting, the first time a non-African leader has been asked to speak to the event.
Moroccan King Mohammed VI canceled his participation at the summit in protest at Netanyahu's presence.
Morocco's Foreign Ministry said in a statement that the monarch "wants his first presence at an ECOWAS summit not to take place in a context of tension and controversy, and wants to avoid any confusion."
"Over the last few days, key ECOWAS member states have decided to reduce their level of representation at the summit due to their disagreement with the invitation handed to the Israeli prime minister. Other member states also expressed their astonishment at this invitation," it added.
Prior to his departure, Netanyahu wrote on his Facebook page that his "visit to Liberia is another chapter in the attempt to break the automatic anti-Israel majority in the United Nations."
"This process will take years… In the meantime, Israel is coming back to Africa in a big way," the hardline Israeli prime minister said.
During his trip, the Israeli prime minister was to meet with a number of leaders from West African nations and sign a cooperation agreement and two memoranda of understanding between Tel Aviv and ECOWAS.
This is Netanyahu's second trip to Africa in a year. Last July, he traveled to four countries of Uganda, Kenya, Rwanda and Ethiopia, the first visit by an Israeli prime minister to sub-Saharan Africa in 29 years.
The Israeli leader is scheduled to attend another summit in Togo in October that is expected to draw leaders from 25 African countries.
Israel's ties with African nations have deteriorated due to the latter's support for the Palestinian cause and Tel Aviv's backing for the former apartheid regime in South Africa.
By visiting Africa, the Israeli premier seeks to convince African countries to stop voting against Israel at the United Nations where the regime is subject to constant rebuke over its settlement expansion.
Most importantly, however, Israel is trying to cash in on Africa's arms market which has been absorbing Israeli weapons in recent years. Israeli exports to Africa totaled about $1 billion last year, about 2% of its total exports.
With insurgencies and Takfiri militancy growing across Africa, including Qaeda-affiliated al-Shabaab and Daesh-linked Boko Haram, Israeli leaders are looking to sell advanced military equipment to the continent, the New York Times wrote on the eve of Netanyahu's visit last year.