North America
World News
California Monitoring Over 8,000 People for Coronavirus, Challenging with Severe Shortage of Testing Kit
California Governor Gavin Newsom announced Thursday that 33 people in California have tested positive for coronavirus, with officials monitoring more than 8,400 people for the virus, but the state lacks test kits and is being held back by federal testing rules.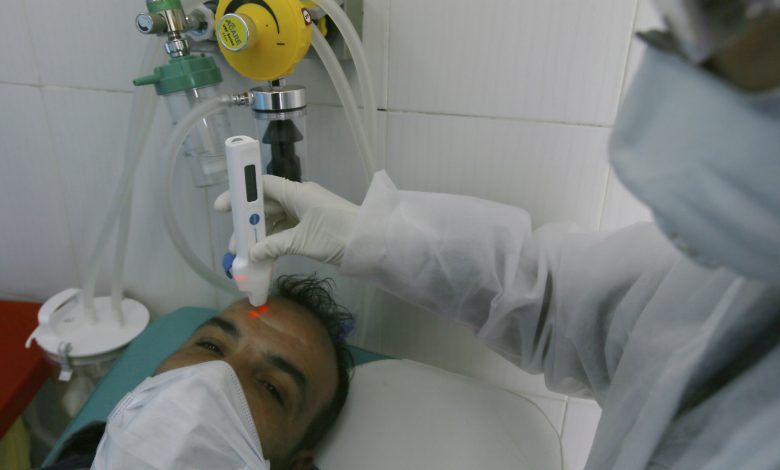 Newsom said during a press conference that five people who tested positive have since moved out of the state as officials deal with the spreading virus.
One of those people is from an unknown source, raising the concern that the virus is spreading among the general public for the first time in the United States.
California officials had previously declared there were 31 positive cases of coronavirus in the state, with more than two dozen other cases confirmed in other parts of the country.
Newsom stressed that his top priority is expanding the ability to do tests for the virus, saying the state currently only has and "inadequate" 200 testing kits.
"We are not overreacting nor are we underreacting to the understandable anxiety many people have," Newsom noted.
The first case with an unknown source drew added attention because the Centers for Disease Control and Prevention (CDC) initially declined to do a test for coronavirus because the case did not match the criteria of having returned from an affected country or come into contact with someone known to have it.
California officials announced that they don't know if there are more cases of doctors requesting tests but not getting them, but that the one announced Wednesday "is obviously giving the CDC a lot to consider" in changing its protocols for testing.
Amid the coronavirus outbreak, surgical masks and cleaning products are selling out fast throughout the United States and other countries. Hospitals and publick health officials in the US and Europe are rationing masks and scrounging for more as they prepare for a potential widening of the coronavirus epidemic.
A senior official at the CDC had warned that the Spread of COVID-19 coronavirus in the US is not a matter of whether but when, and Americans need to prepare for their lives to be disrupted.
The administration of President Donald Trump has requested $2.5 billion to combat the coronavirus, including $1.25 billion in new funding, with the rest to be taken from existing health programs, including $535 million from fighting Ebola.
Lawmakers in both parties have expressed growing alarm that the threat of coronavirus in the United States is serious, and that the Trump administration is not doing enough to fight it.
Since it first appeared in Wuhan at the end of November, the coronavirus has spread to around 40 countries, infecting more than 80,000 people and killing over 2,800 — the majority of them in China.