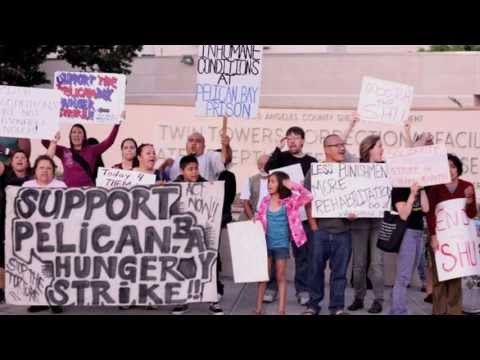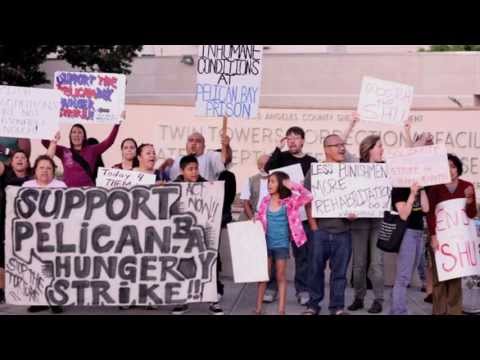 A US federal judge has ruled that authorities can force-feed prisoners who are currently taking part in a hunger strike in California prisoners that has entered its seventh week.
Judge Shelton E. Henderson ruled, in response to a request by state authorities, that doctors with the California prison system could force-feed near death convicts.
Over 30,000 inmates from California prisons began refusing food on July 8 in protest against state prison conditions including the misuse of solitary confinement and lack of adequate food among other things. It's the largest prisoner hunger strike in the history of California. The number of inmates participating in the strike had reduced to nearly 140. Around 70 of the striking inmates have refused food continuously since the strike began.
One of the striking prisoners, the 32-year old Billy Sell, was found dead in his cell on July 22 at the Corcoran State Prison in central California. Prison officials claimed he had committed suicide but fellow prisoners reported Sell had been requesting medical attention for several days before his death. Amnesty International had called for an independent investigation into Sell's death.
In a statement on July 22, 2013, Amnesty International said "Prisoners seeking an end to inhumane conditions should not be subjected to punitive measures for exercising their right to engage in peaceful protest."
Amnesty International's USA researcher, Angela Wright, said "Prolonged isolation under conditions which can only be described as cruel and inhumane treatment is prohibited under international law."
Jules Lobel, the University of Pittsburgh School of Law professor who is also President of the Center for Constitutional Rights says "The Pelican Bay prisoners are trapped in inhumane conditions."
California's prisons are facing chronic overcrowding. Over 130,000 prisoners are kept in the state's prisons including a large number of low-level offenders.