Europe
Calls grow for reform in Catholic Church financial affairs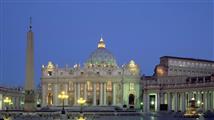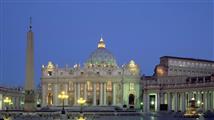 Calls are growing for a reform in the financial activities of the Catholic Church after it was hit with another financial scandal, Press TV reports.
Five priests and one layman, who had been charged with embezzlement of public funds in Italy's northwestern city of Sabona, have been indicted in the recent financial scandal.
Prosecutors accuse the six of allegedly misusing the money of a local affiliate of the National St. Paul Association for Oratories and Youth Clubs (ANSPI).
The six men have allegedly moved public funds to investment accounts to pay new building mortgages instead of putting it into youth programs.
Those named in the indictment are Fathers Alessandro Capaldi, Antonio Giusto, Giovanni Ghilardi, Giulio Grosso, and Natale Poligato, as well as ANSPI's Stella Santa Giustina club president and legal representative, Olga Bonifacino.
"The Church has always had a complicated relationship with money. There are two types of clergymen involved in these scandals: the cunning ones and the naive ones. Last December, the Vatican introduced new accounting guidelines. However, these indications are non-binding and discretionary," Vatican expert Iacopo Scaramuzi told Press TV.
"Transparency has always been an issue for the Church. Today this need for transparency is even stronger," said Bishop of Moron Juan Louis Guillermo.
The ANSPI is a Catholic non-profit association operating across Italy with over 1,800 affiliated parish clubs. Italian media say the investigation into its affiliate suspected of having financial irregularities started in 2011.
The trial for the six men is due to begin in spring.