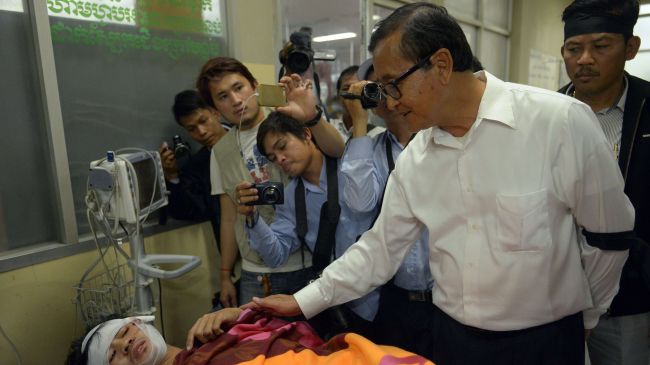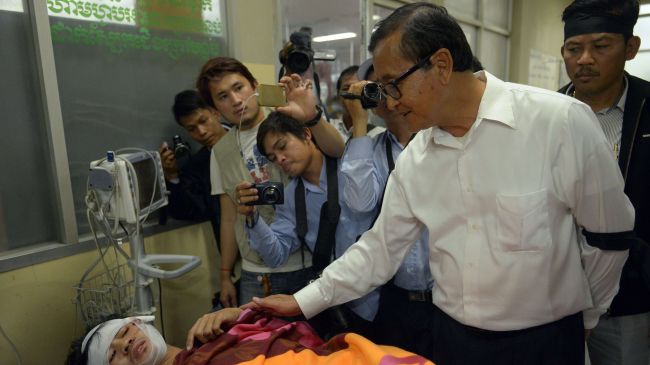 Opposition leaders in Cambodia have been summoned to court over charges of stirring civil disorder, a few days after the government's deadly crackdown on protesters.
The warrants requires the leader of the main opposition Cambodia National Rescue Party, Sam Rainsy, and his deputy, Kem Sokha, to appear in Phnom Penh Municipal Court on January 14 to be questioned "in the case of incitement to commit criminal offences or serious social unrest," read the warrants posted on the official website of the opposition.
Opposition chiefs have announced their readiness to attend the court session and defend themselves against the charges.
"We have done nothing wrong. On the contrary, it will be an opportunity for us to help expose the truth," Rainsy stated.
On Sunday, the Cambodia National Rescue Party leader said his party would not be intimidated by threats of legal prosecution and vowed to push ahead with protests until the long-serving Prime Minister Hun Sen resigns.
The tense political situation in Cambodia was sparked in July after Hun Sen's Cambodian People's Party won a controversial election. The opposition accused the government of widespread vote-rigging and rejected the poll results.
Hun Sen has been under mounting pressure from rights groups after the Cambodian police attacked anti-government demonstrations in the capital city of Phnom Penh on Friday, leaving at least four protesters dead.