General
Canada aborigines continue anti-fracking protest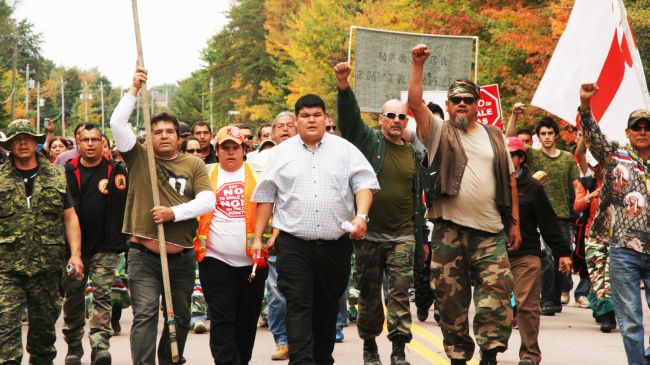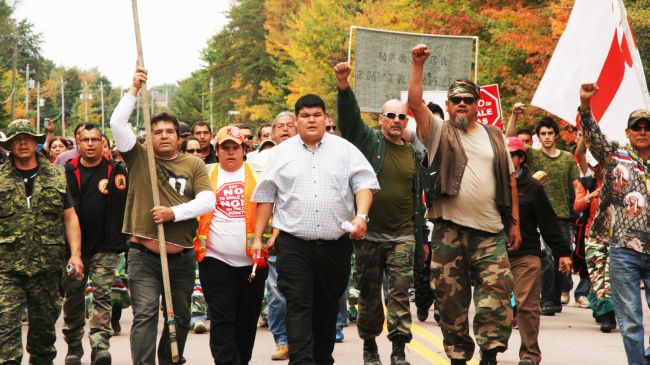 Canadian aboriginals continue a blockade protest against fracking operations by an American company on their lands despite a violent police crackdown.
Protesters in the eastern province of New Brunswick remain undeterred despite an earlier police intervention that sparked clashes.
On Thursday, the Royal Canadian Mounted Police attempted to remove a blockade that members of the Elsipogtog First Nation had erected to stop a shale gas project in eastern village of Rexton.
The police arrested about 40 people as the demonstrators attempted to dismantle a highway barricade.
The weeks-long protest by activists and locals finally turned violent and the demonstrators set several police vehicles on fire.
Earlier, protesters had blocked a road near Rexton in a bid to slow work by SWN Resources Canada, which is a subsidiary of the Houston-based Southwestern Energy Company.
The energy company is exploring the coastal province for shale gas by the hydraulic fracturing. The controversial practice, commonly known as fracking, involves pumping water and chemicals at high pressure into deep rock formations to free oil and gas.
Opponents of the shale gas sector say drinking water can be polluted during the extraction process.