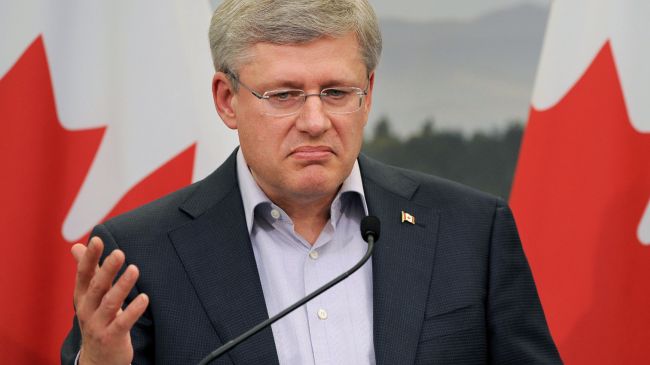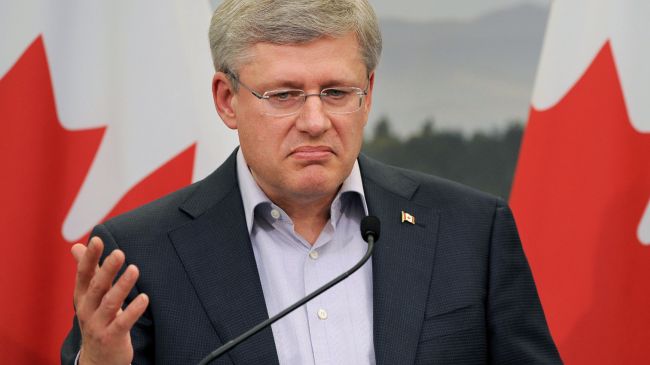 Canadian Prime Minister Stephen Harper has voiced concern over allegations that his country spies on Brazilian officials, stressing on the need to repair the damage.
The Canadian premier said during the APEC summit in Bali, Indonesia on Tuesday that Ottawa is "reaching out very proactively" to Brasilia regarding the suspected spying of Brazil's Mines and Energy Ministry, though he failed to comment further due to "national security operations."
Harper promised to confirm if the Communications Security Establishment of Canada (CSEC) is following its mandate.
"[The Canadian Security Establishment] commissioner does surveillance and audits the organization to make sure it is operating within Canadian law. As I say, we are concerned and we will do appropriate follow up," Harper said.
This is while on Monday, former chief of the CSEC, John Adams, admitted that the agency has deliberately hidden information from the Canadian public about its operations for decades.
Adams also warned that anything published on internet could be read and that users should not believe anything they read, write or send via the internet is private.
Brazilian President Dilma Rousseff criticized Canada over reports of spying, saying that her country seeks explanations from Canadian officials over the issue.
Brazil's foreign ministry also summoned the Canadian ambassador to convey its strong protest.
On Sunday, Brazilian Globo television reported that communications at Brazil's ministry have been spied on by Canadian intelligence services, as the country has mining interests in the South American nation.
The new disclosure was reported based on leaked documents by US whistleblower Edward Snowden.
The documents showed that the Canadian Security Intelligence Service had made a detailed outline of the Brazilian ministry's communications including phone calls, emails, and internet traffic.
Brazil has announced that it plans to bypass the US-centric internet, with measures including storing data locally and to lay underwater fiber optic cable directly to Europe and all the South American nations in order to create a network free of US surveillance.
Snowden, who was granted political asylum in Russia on August 1, has been charged in the United States with espionage and theft of government property after leaking documents that revealed the NSA and the Federal Bureau of Investigation (FBI) have been secretly gathering information of people in both the US and all around the world.