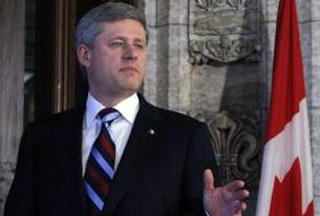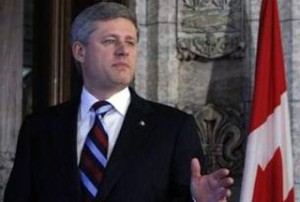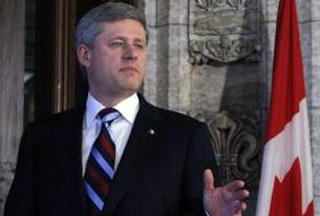 Canada's Prime Minister Stephen Harper says his country will use its G8 presidency to press the club of world's richest nations for more Iran sanctions.
"Canada will use its G8 presidency to continue to focus international attention and action on the Iranian regime" and "work with its allies to find strong and viable solutions, including sanctions, to hold Iran to account," AFP quoted Harper as saying in a statement on Wednesday.
"It is time for Iran to end its defiance of the international
community, suspend its enrichment activity and take immediate steps toward transparency and compliance by halting the construction of new enrichment sites, and fully cooperating with the International Atomic Energy Agency (IAEA)," he said.
Harper's comments come after Tehran declared that it would begin the process to enrich uranium at 20 percent for use in its research reactor after the IAEA failed to help the country buy it.
Iran needs the uranium to produce radioisotopes— which are used to treat patients — at the research reactor.
Under international law, the IAEA is obliged to provide Iran with nuclear fuel required for peaceful purposes.
The West has been exerting pressure on Iran to force the country into delivering the stores of its low-enriched uranium in exchange for 20 percent enriched uranium after a considerable delay.